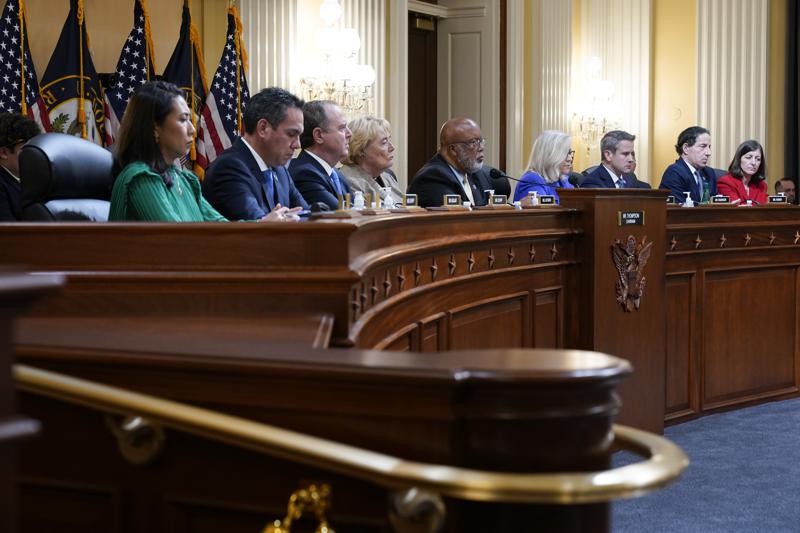 The House committee investigating the Jan. 6 riot is delving deeper into what it calls "the big lie," Donald Trump's false claims of voter fraud that fueled his relentless effort to overturn the 2020 election and led a mob of his supporters to lay siege to the U.S. Capitol.
The 1/6 panel resumes its hearings Monday with live witnesses, including Trump's campaign manager, Bill Stepien, as committee members say they have uncovered enough evidence for the Justice Department to consider an unprecedented criminal indictment against the former president. Stepien was subpoenaed for his public testimony.
Chairman Rep. Bennie Thompson, D-Miss., and vice chair Rep. Liz Cheney, R-Wyo., are set to lead the morning hearing after last week's blockbuster session drew nearly 20 million Americans to see its prime-time findings.
For the past year, the committee has been investigating the most violent attack on the Capitol since the War of 1812 to ensure such an assault never happens again. Lawmakers hope to show that Trump's effort to overturn Joe Biden's election victory posed a grave threat to democracy.