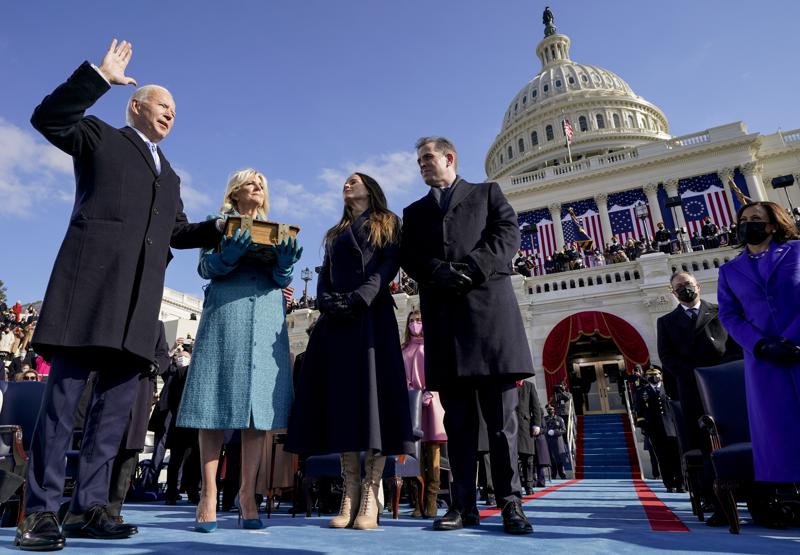 From the inaugural platform, President Joe Biden saw American sickness on two fronts — a disease of the national spirit and the one from the rampaging coronavirus — and he saw hope, because leaders always must see that.
"End this uncivil war," he implored Americans on Jan. 20, 2021. Of the pathogen, he said: "We can overcome this deadly virus."
Neither malady has abated.
For Biden, it's been a year of lofty ambitions grounded by the unrelenting pandemic, a tough hand in Congress, a harrowing end to an overseas war and rising fears for the future of democracy itself. Biden did score a public-works achievement for the ages. But America's cracks go deeper than pavement.
In this midterm election year, Biden confronts seething divisions and a Republican Party that propagates the delusion that the 2020 election — exhaustively vetted, validated many times over, fair by all measures — was stolen from Donald Trump. That central, mass lie of a rigged vote has become a pretext in state after state for changing election rules and fueling even further disunity and grievance.