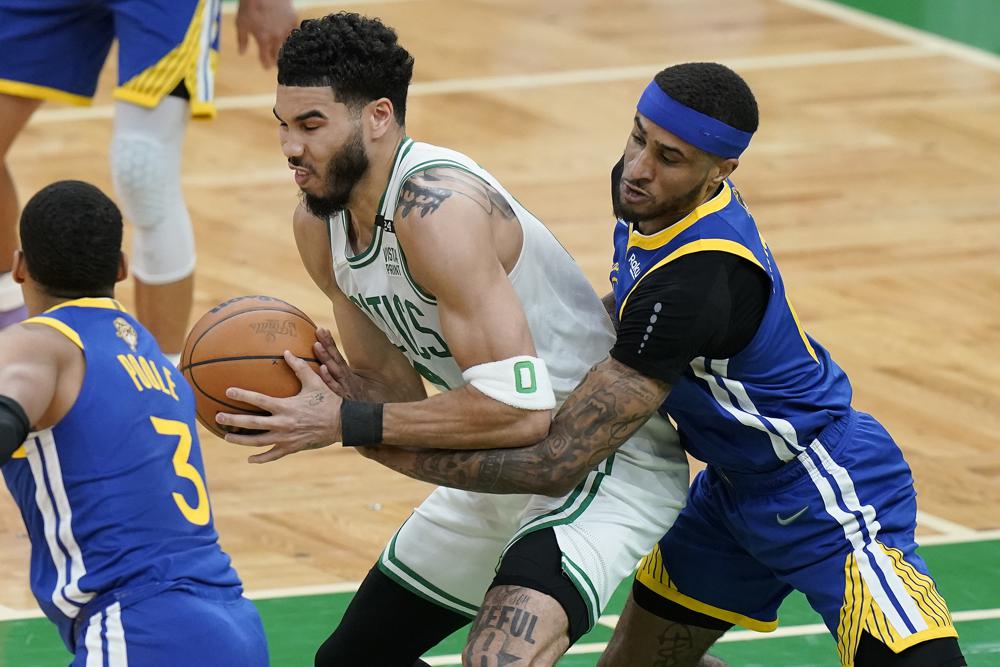 When Jayson Tatum made consecutive baskets to cap a game-opening Boston blitz, TD Garden was at its absolute loudest.
It sure got quiet in a hurry.
So did Tatum.
After climbing back to the top of the Eastern Conference, the Celtics fell flat in the latter stages of the NBA Finals. The Golden State Warriors won the final three games, taking the title with a 103-90 victory in Game 6 on Thursday night.
"It's just tough getting to this point and not accomplishing what we want to," Tatum said. "It hurts."
He wouldn't say if his right shoulder did, after he occasionally grabbed at during the postseason. But he just wasn't strong with the ball or accurate with his shot the way he was during some sensational performances earlier.
"It was just a tough night," Tatum said.
It was the first three-game skid for the Celtics since December, back when they were a faltering, sub-.500 team that looked nothing like a contender.