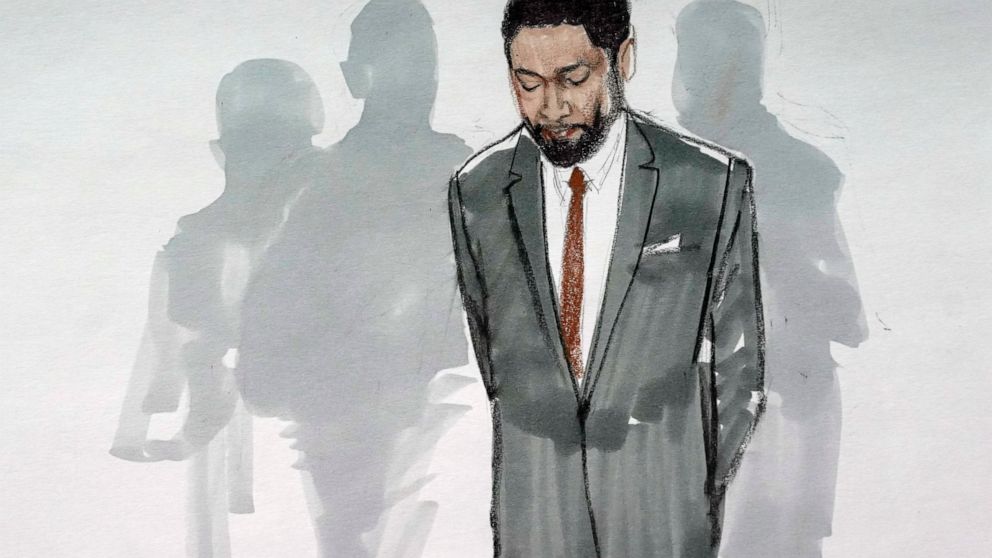 A jury's guilty verdict that Jussie Smollett faked a racist and homophobic attack isn't the end of legal proceedings for the former "Empire" actor or others.
Smollett, 39, was convicted Thursday of five counts of disorderly conduct for lying to Chicago police about being the victim of a racist, anti-gay attack near his home in downtown Chicago. He maintains his innocence, and his attorney has said he will appeal the verdict.
While the charges carry a possible sentence of three years in prison, legal experts have said Smollett is unlikely to get prison time for the low-level felonies, and is more likely to be sentenced to probation and ordered to perform community service. Judge James Linn didn't set a sentencing date, but scheduled a Jan. 27 hearing for post-trial motions and said he would schedule sentencing after that.
Meanwhile, lawsuits that were on hold pending the outcome of the criminal case may now move forward. They include a lawsuit the city of Chicago filed against Smollett to recoup over $130,000 it spent investigating what police initially believed was a terrible hate crime.