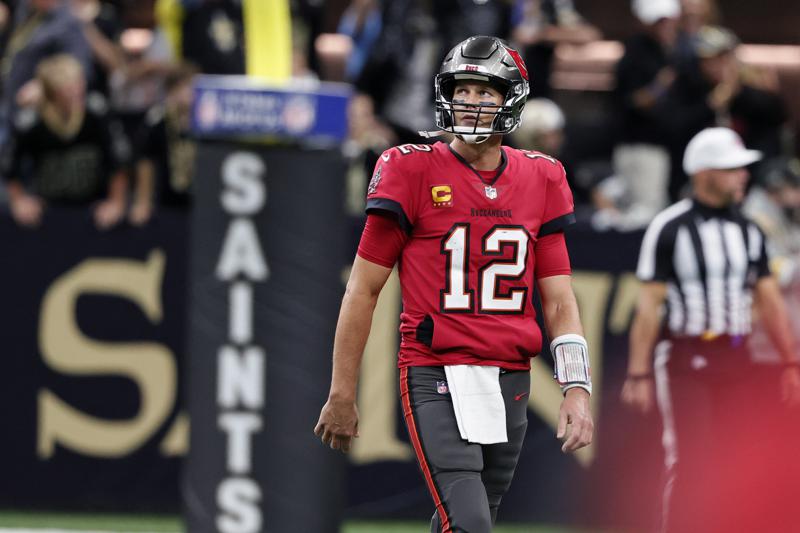 Gray hair, don't care. Even if the geriatric jokes keep the locker room laughing.
Age is a funny thing in the NFL, where many players are considered "over the hill" in their 30s. And even younger, depending on the position you play.
The number of candles on the birthday cake increases, production on the field decreases — and retirement becomes a dreaded reality long before most of us can even dream of talking about the good 'ol days while collecting our pensions and Social Security benefits.
And then there's Tom Brady, of course, who is the king of aging gracefully. The Buccaneers quarterback is 44, looks like he's 30, leads the NFL with 25 touchdown passes and appears driven as ever to bring back-to-back Super Bowl titles to Tampa Bay.
He's the oldest player in the league, and still one of its best. Shuffling into the sunset seems at least a few years off.
"I'm going to play as long as I can," Brady told Jim Gray for the "Let's Go!" podcast last month. "And when I feel like I'm not a championship-level quarterback and I'm able to prepare at a championship level, then I'll try something different."