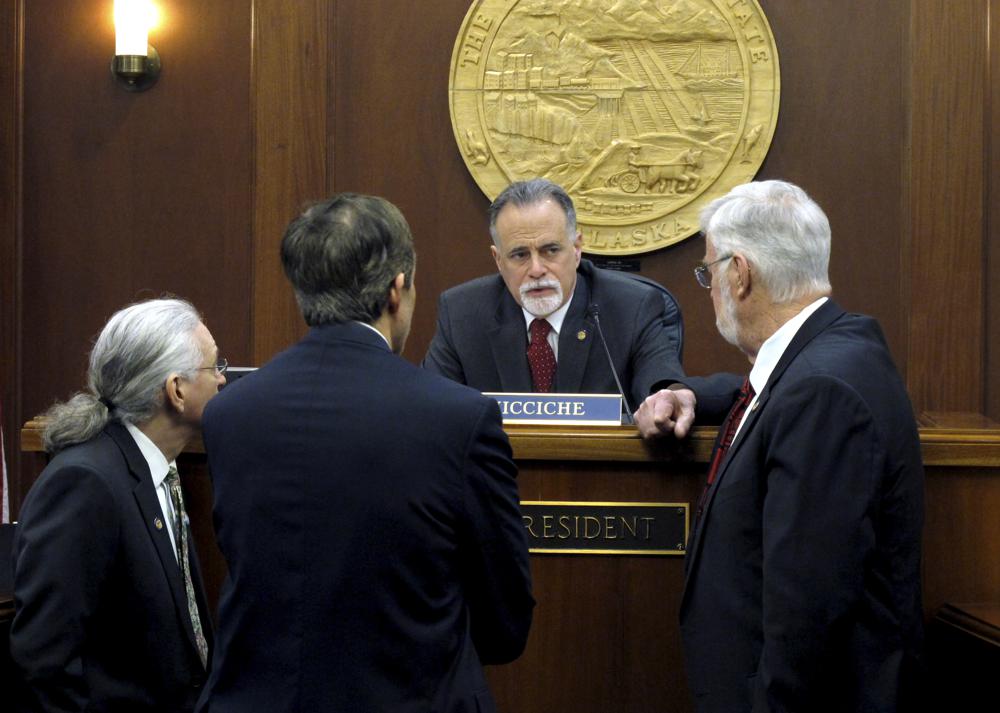 The Alaska Senate approved a state spending package Wednesday that would pay residents around $3,850 this year but the size of the payout will depend on what happens in the House in the waning hours of the legislative session.
A tentative budget agreement reached by House and Senate negotiators Tuesday called for a dividend from the earnings of the state's oil-wealth fund of about $2,500 this year, plus a $1,300 "energy relief" check. But the proposal called for half the funding for the energy checks to come from a budget reserve account that requires three-fourths support in both the House and Senate for it to be tapped.
The Senate approved the budget 19-1 and reached the required threshold to access the reserve account, with a 15-5 vote. Attention now shifts to the House. Estimates have indicated that payments would be around $3,200 if the three-fourths vote fails in the House.