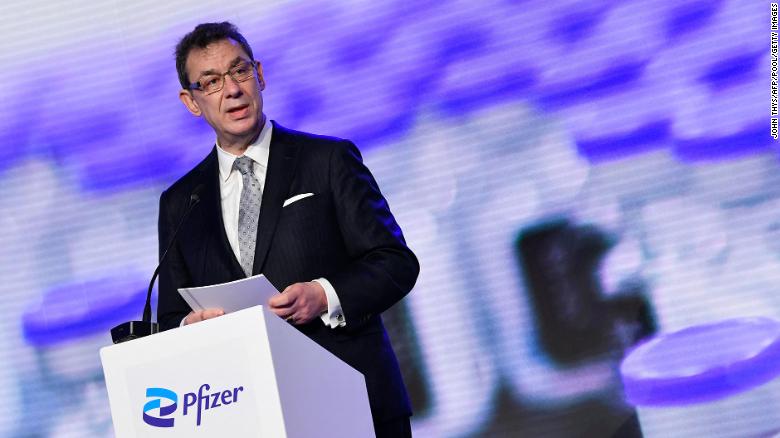 The Covid-19 pandemic is far from over. But life in many ways has returned to something resembling normal for many. That's in large part because there are now multiple coronavirus vaccines, including one from Pfizer.
And that's one of the main reasons CNN Business has named Pfizer (PFE) CEO Albert Bourla as the CEO of the year. Bourla joins previous winners Marc Benioff of Salesforce (CRM), Target (TGT) CEO Brian Cornell and Chipotle's (CMG) Brian Niccol.
CNN Business considered several other influential CEOs for this year's honor, including Lisa Su of AMD (AMD), Ford's (F) Jim Farley, Marvin Ellison of Lowe's (LOW), David Solomon of Goldman Sachs (GS), Alphabet's (GOOGL) Sundar Pichai and, yes, Time Person of the Year Elon Musk of Tesla (TSLA)/SpaceX.
But Bourla was our choice for all that Pfizer has done in a year where Covid vaccines went mainstream (vaccine was even named word of the year by Merriam-Webster) and helped stabilize America's economy — and the world's for that matter.