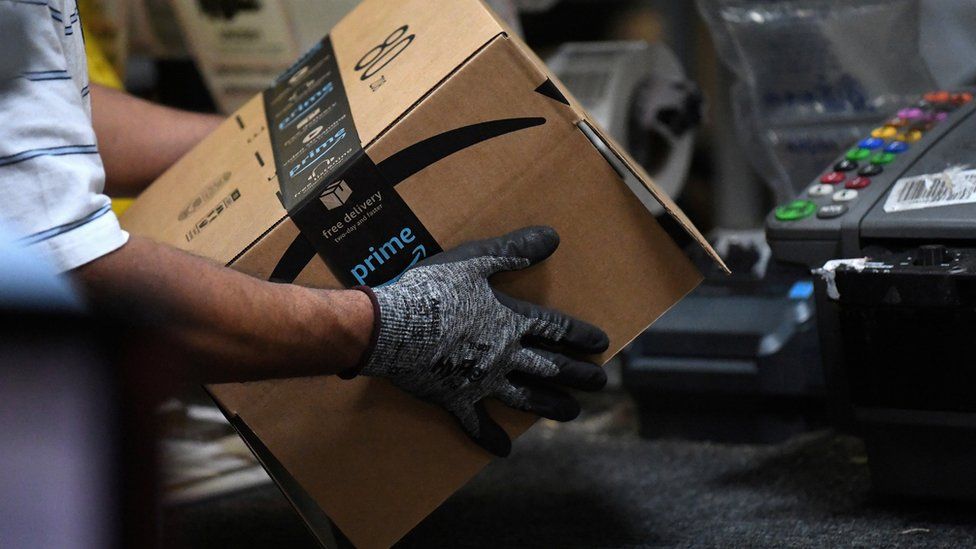 Amazon workers in 20 countries – including the US, UK, and several in the EU – are planning protests and work stoppages on Black Friday.
The shopping-centric day is among Amazon's busiest all year.
The Make Amazon Pay group says: "Amazon takes too much and gives back too little."
It is backed by a coalition of labour groups, trade unions, grassroots campaigns and non-profit-making organisations in individual countries.
In the UK, that includes the:
GMB Union
Trades Union Congress
Momentum
War on Want
International Transport Workers' Federation
Labour Behind the Label
No UK Amazon warehouses are unionised, so legally they can't strike.
Many employees will be working on the day, but campaign groups which include Amazon workers will be staging protests at Amazon buildings in Coalville, Leicestershire, Coventry, Peterborough and at its London headquarters.
But strikes are being encouraged elsewhere.
In Germany, for example, the union Verdi called on employees at major shipping centres to strike, beginning on Wednesday night.
Worldwide, nearly 50 organisations have signed up to a list of "common demands", published by the Make Amazon Pay coalition, which include: