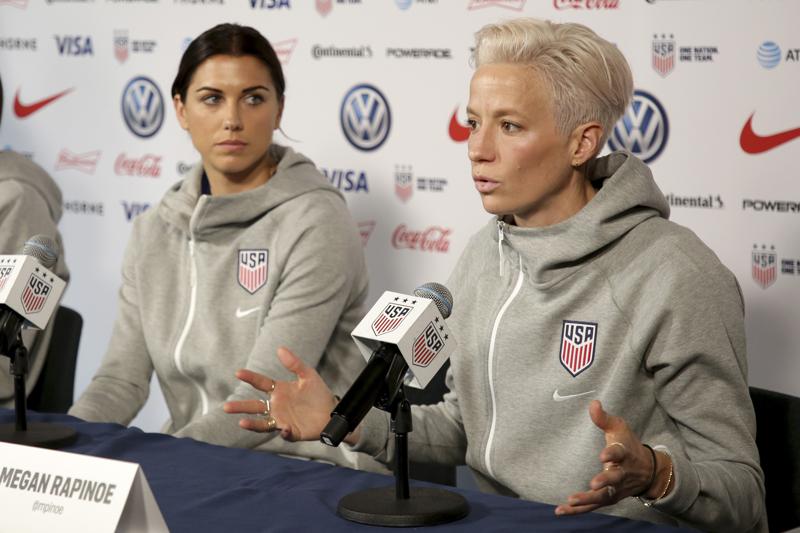 U.S. women soccer players reached a landmark agreement with the sport's American governing body to end a six-year legal battle over equal pay, a deal in which they are promised $24 million plus bonuses that match those of the men.
The U.S. Soccer Federation and the women announced a deal Tuesday that will have players split $22 million, about one-third of what they had sought in damages. The USSF also agreed to establish a fund with $2 million to benefit the players in their post-soccer careers and charitable efforts aimed at growing the sport for women.
The USSF committed to providing an equal rate of pay for the women's and men's national teams — including World Cup bonuses — subject to collective bargaining agreements with the unions that separately represent the women and men.
"For our generation, knowing that we're going to leave the game in an exponentially better place than when we found it is everything," 36-year-old midfielder Megan Rapinoe said during a telephone interview with The Associated Press. "That's what it's all about because, to be honest, there is no justice in all of this if we don't make sure it never happens again."