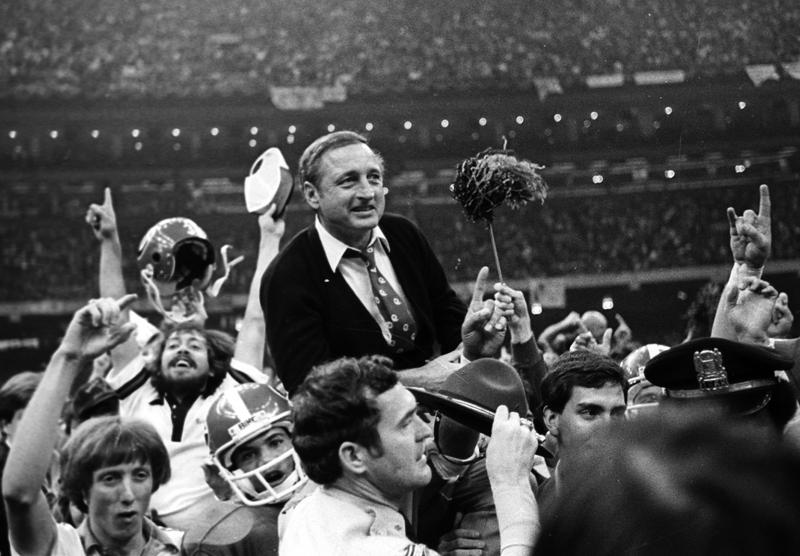 Former longtime Georgia coach Vince Dooley loves history — especially the kind he says favors his beloved Bulldogs.
Dooley believes a rematch will work in Georgia's advantage against Alabama in the College Football Playoff title game on Monday night in Indianapolis. Dooley also has faith Georgia's defense will fare better in its second chance against Alabama quarterback Bryce Young.
"In most cases, not all, it's tough to beat good teams again for the second time," Dooley told The Associated Press earlier this week. "I'm hopeful that's what is going to happen."
The psychological edge that comes with the rematch favors Georgia. The extra motivation helps, but the best reason to pick the Bulldogs is the defense which carried the team all season.
Dooley, 89, plans to attend the game after recently testing positive for COVID-19 but recovering from symptoms he said were "kind of like a cold. I'm OK and ready to go."
Dooley won 201 games Georgia's coach for 25 years, from 1964 to 1988. With Dooley as coach, Georgia won its last national championship in 1980, beating Notre Dame in the Sugar Bowl.