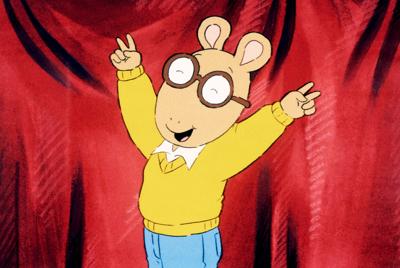 "Arthur" is coming to an end on Monday after 25 seasons.
Screenwriter Kathy Waugh first revealed that PBS Kids planned to bring the iconic children's series to a close during an interview on the "Finding DW" podcast over the summer.
Executive producer Carol Greenwald said reruns will continue to be available on PBS Kids.
"Arthur is the longest-running kids animated series in history and is known for teaching kindness, empathy and inclusion through many groundbreaking moments to generations of viewers," Greenwald said in a statement.
"Arthur" is aimed at children ages 4 to 8. It stars 8-year-old aardvark Arthur and his family and friends, according to PBS Kids.
Waugh told the podcast: "Arthur is no longer in production. We had our wrap party two years ago. I think [PBS] made a mistake, and I think Arthur should come back and I know I'm not alone in thinking they made a mistake."
She continued: "I don't know if it was a ratings issue or if it felt like it needed to be retired. To me, it felt evergreen, like it was never going to end, but it did end."