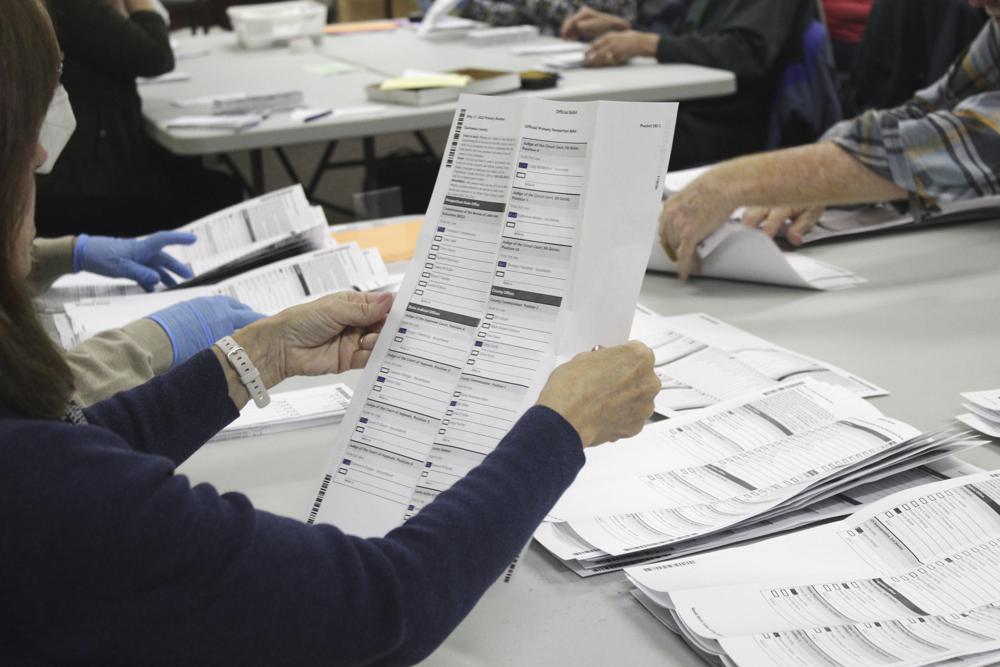 Thousands of ballots with blurry barcodes that can't be read by vote-counting machines will delay results by weeks in a key U.S. House race in Oregon's primary election, a shocking development that is giving a black eye to a vote-by-mail pioneer state with a national reputation as a leader on voter access and equity.
The fiasco affects up to 60,000 ballots, or two-thirds of the roughly 90,000 returned so far in Oregon's third-largest county. Hundreds of ballots were still coming in under a new law that allows them to be counted as long as they are postmarked by Election Day, and 200 Clackamas County employees were getting a crash course Thursday in vote-counting after being redeployed to address the crisis.
Elections workers must pull the faulty ballots from batches of 125, transfer the voter's intent to a fresh ballot, then double-check their entries — a painstaking process that could draw the election out until June 13, when Oregon certifies its vote. The workers operate in pairs, one Democrat and one Republican, in two shifts of 11 hours a day.