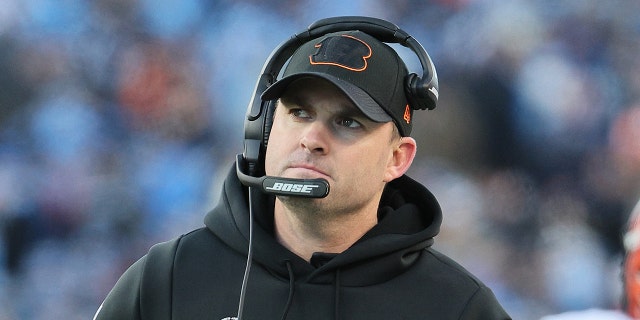 The Cincinnati Bengals are sure to walk into a raucous crowd Sunday when they visit Arrowhead Stadium to play the Kansas City Chiefs on Sunday.
Arrowhead Stadium is one of the loudest stadiums in the NFL and with the potential of another Super Bowl appearance on the horizon, the fans are going to bring the noise upon kickoff.
Bengals coach Zac Taylor said Thursday his team is ready.
"It really starts with me getting the play in quickly so Joe's got time to discuss in the huddle and make the adjustments at the line of scrimmage that we need," he said, referring to quarterback Joe Burrow, via the Dayton Daily News.
"We've played in really loud environments before. I know this will be a different situation, and with that brings a different ramp-up of crowd noise. We've been in the stadium. We've used our stadium speakers. I think it's been really effective and allowed us to get good quality work and stress our communication so that we'll be ready on Sunday."