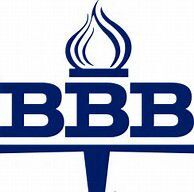 The Better Business Bureau serving Central East Texas announces East Texas' Top Ten Scams of 2021. The Federal Trade Commission's Consumer Sentinel Network took in approximately 4.7 million reports in 2020 with consumer losses estimated at over $3.3 billion. The 2022 report will be published in the spring of 2021.
"Scam artists are not going anywhere. Unfortunately, during the pandemic, we've seen them become more aggressive," said Mechele Agbayani Mills, President and CEO of BBB Serving Central East Texas. "Whether it's online or over the phone, we must remain vigilant when it comes to protecting personal and financial information."
The following list includes East Texas' most reported scams and suspicious activities of 2021 via BBB Scam Tracker:
• Online purchase scams. It may seem as if some of the best deals many be found online, but use caution. It's easy for a scammer to hijack photos from a legitimate retailer and post prices which seem too good to be true. Make sure you are dealing with a legitimate seller who has a history of conducting business ethically by going to bbb.org.