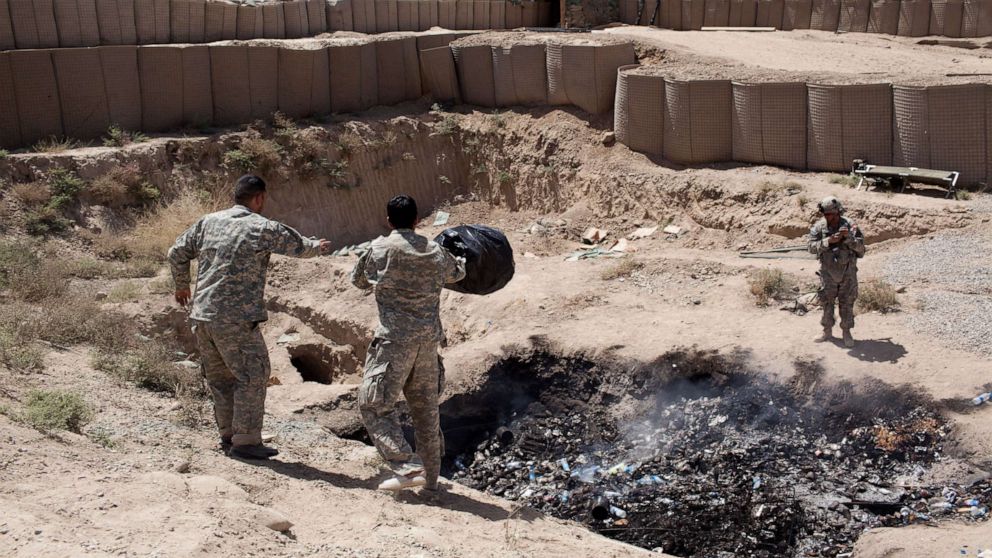 The Biden administration said Thursday it is establishing a new policy for U.S. veterans who have been exposed to toxic burn pits during their service overseas.
The goal, the administration said, is to help more veterans receive benefits — especially those with constrictive bronchiolitis, lung cancers and rare respiratory cancers.
The Veterans Administration will now "create presumptions of exposure … when the evidence of an environmental exposure and the associated health risks are strong in the aggregate but hard to prove on an individual basis," according to the White House.
It's an issue close to President Joe Biden's heart.
Biden has said he suspects his late son Beau's exposure to burn pits in Iraq contributed to his death.
"Because of his exposure to burn pits, in my view — I can't prove it yet — he came back with stage four glioblastoma," Biden said in 2019. "Eighteen months he lived, knowing he was going to die."
Biden also said that "anybody who was anywhere near those burn pits, that's all they have to show and they get covered, they get all their health care covered."