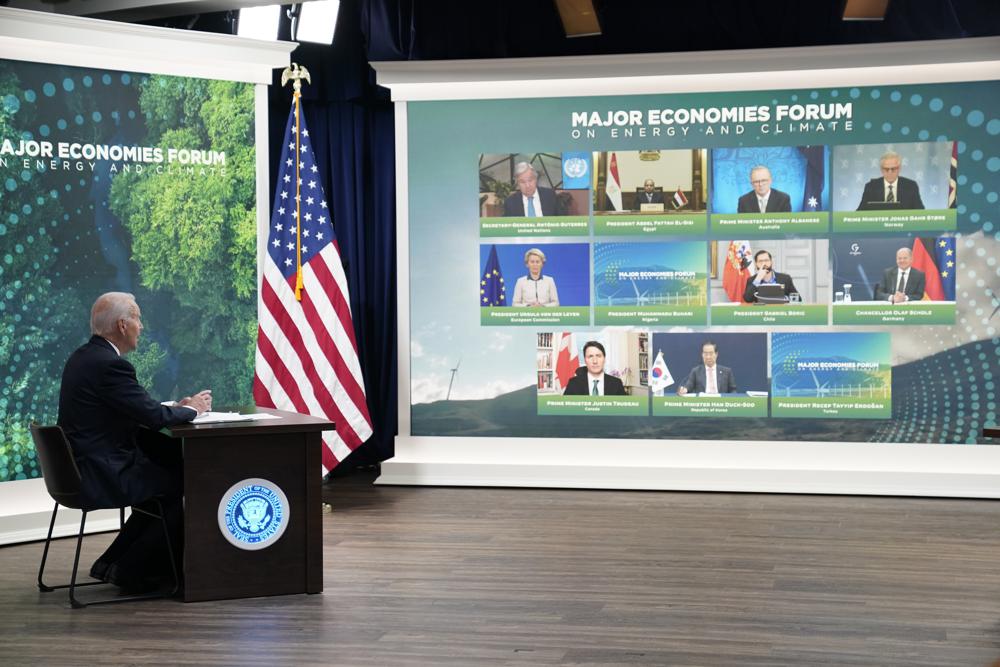 Equating the oil and gas industry to Big Tobacco, United Nations Secretary-General Antonio Guterres said Friday that "fossil fuel producers and financiers have humanity by the throat." But President Joe Biden wasn't quite itching for a fight.
With both soaring energy prices and a warming planet weighing on the world at the Major Economies Forum on Energy and Climate, Biden talked about trying to ease the pain of high gas prices while pushing more long-term green policies.
Dismissing the idea of boosting gasoline production, the United Nations' top diplomat threw out traditional diplomatic niceties and bluntly vilified the fossil fuel industry at a virtual session that included oil rich Saudi Arabia, China, Europe and Egypt, which is hosting the next United Nations summit on climate change. It was the first time Guterres compared the energy industry to tobacco interests, saying they use "the same scandalous tactics" to delay action that is good for people and the planet.