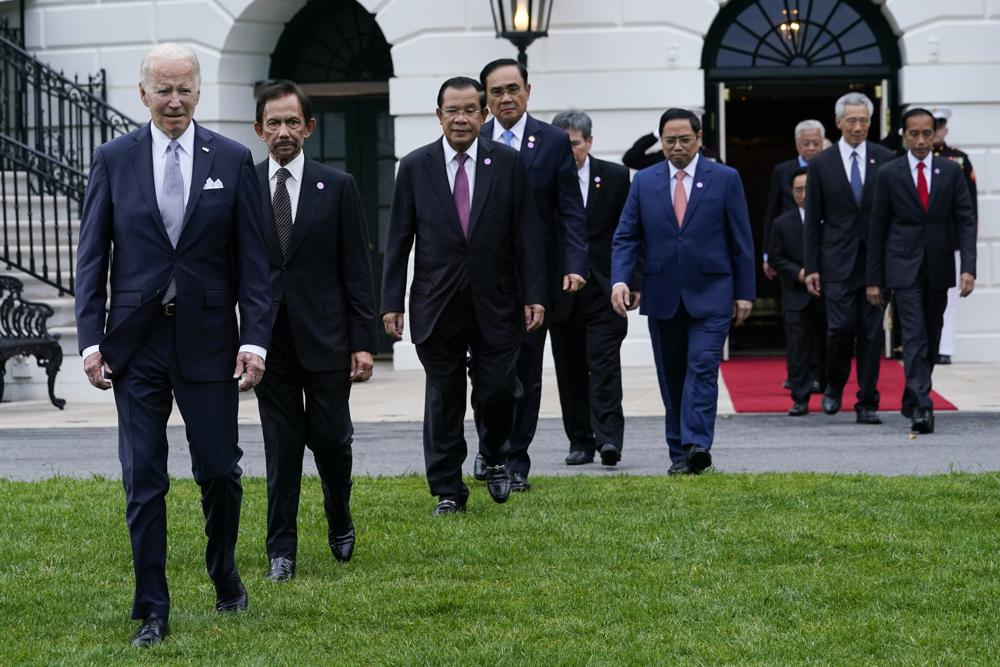 President Joe Biden looked to nudge Southeast Asian leaders to be more outspoken about Russia's invasion of Ukraine on Friday, but the war is a delicate issue for many members of the region's 10-country alliance with deep ties to Moscow.
Biden welcomed leaders from the Association of Southeast Asian Nations to the White House on Thursday night for a dinner to kick off a two-day summit, the first meeting of the group to be held in Washington in its 45-year history.
The White House is also trying to demonstrate that it is stepping up involvement in the Pacific even as the administration has been focused on the war in Ukraine. It announced that the United States would commit to more than $150 million in new projects to bolster Southeast Asia's climate, maritime and public health infrastructure.
Biden knows that finding consensus with ASEAN members on the Russian invasion could prove to be difficult.