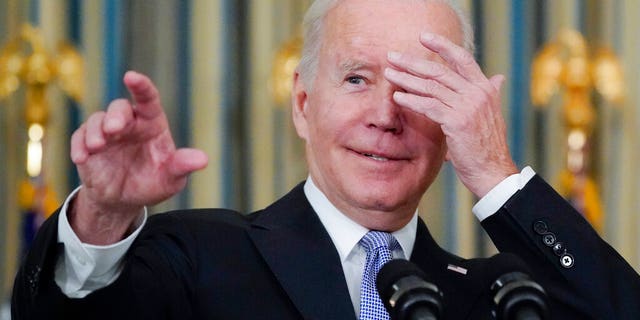 President Biden on Saturday said that illegal immigrants who were separated during the Trump administration "deserve some kind of compensation," although he has "no idea" what the dollar amount would be – days after he called reports of $450,000 payments "garbage."
"If, in fact, because of the outrageous behavior of the last administration, you coming across the border, whether it was legal or illegal and you lost your child, you lost your child, he's gone, you deserve some kind of compensation, no matter what the circumstance."
"What that will be, I have no idea. I have no idea," he said.
Biden was clarifying remarks he made days earlier, where he described reports of a plan to give up to $450,000 per person to illegal immigrants who were separated under the Trump administration as "garbage."
"That's not going to happen," he said on Wednesday.
HOUSE GOP INTRODUCING BILL TO BLOCK REPORTED BIDEN PLAN TO PAY ILLEGAL IMMIGRANTS UP TO $450K 
On Saturday, however, he made it clear that he did in fact support such payments, but said it was "the number I was referring to" when he called the reports "garbage."