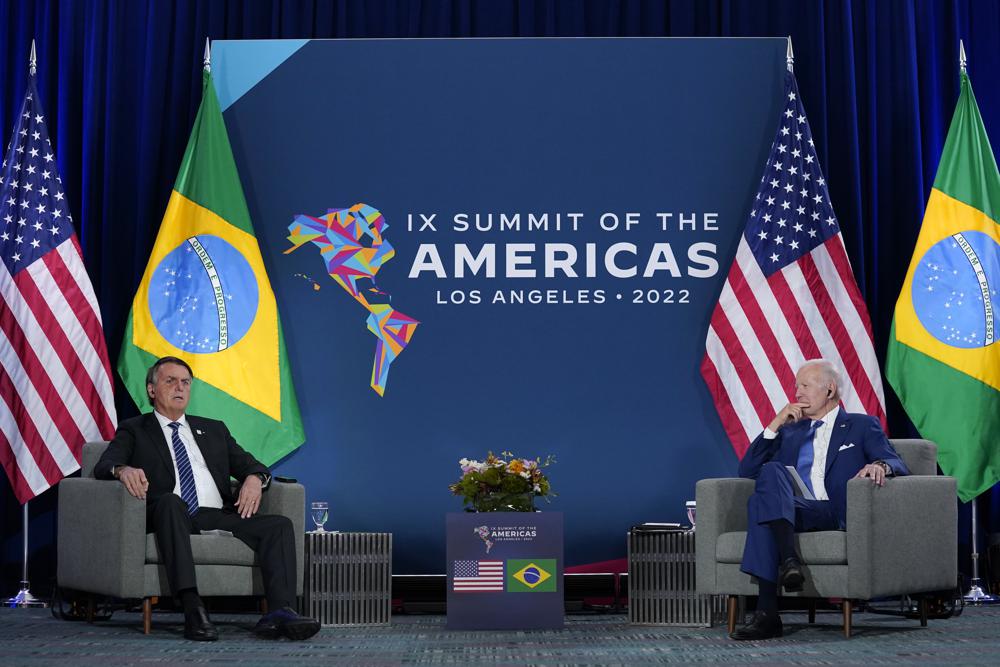 President Joe Biden tried to present a unifying vision for the Western Hemisphere on Thursday but the Summit of the Americas quickly spilled into open discord, a telling illustration of the difficulties of bringing together North and South America around shared goals on migration, the economy and climate.
"There is no reason why the Western Hemisphere can't be the most forward looking, most democratic, most prosperous, most peaceful, secure region in the world," Biden said at the start of the summit. "We have unlimited potential."
Quick on the heels of Biden's remarks, Belize's prime minister, John Briceño, publicly objected to countries being excluded from the summit by the United States and to the continued U.S. embargo on Cuba.
"This summit belongs to all of the Americas — it is therefore inexcusable that there are countries of the Americas that are not here, and the power of the summit is diminished by their absence," Briceño said. "At this most critical juncture, when the future of our hemisphere is at stake, we stand divided. And that is why the Summit of the Americas should have been inclusive. Geography, not politics, defines the Americas."