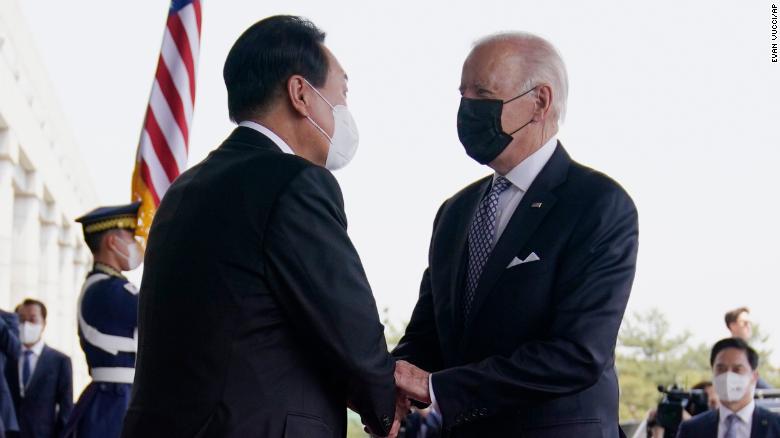 The Americans deployed on the Korean Peninsula have long acted as a signal of US military strength in a region made anxious by the nuclear-armed nation to the north. Increasingly, they also act as a reminder of Western muscle in a region heavily influenced by China.
Biden plans to observe a joint airspace control center where members of the US and South Korean militaries work alongside each other to monitor airspace made tense by North Korea's intensifying missile tests.
Earlier in the day, the President is expected to meet with Hyundai Motor Group Chairman Chun Euisun in Seoul, where he'll highlight $11 billion in new investments from the Korean automaker, including $5.5 billion to open a new electric vehicle factory in Savannah, Georgia.
One of Biden's primary objectives in visiting Asia this week has been to reaffirm his commitment to two key alliances while also seeking ways to further expand cooperation. He'll depart South Korea for Japan later in the day, bringing with him a similar message of reassurance that America's longtime ally in the Pacific can depend on the United States as a reliable security and economic partner.
A day earlier, Biden and his South Korean counterpart, President Yoon Suk Yeol, wrote in a joint statement they were open to expanding joint military drills that Biden's predecessor scaled back, believing them too costly and provocative. Biden said cooperation between the two countries demonstrated "our readiness to take on all threats together."