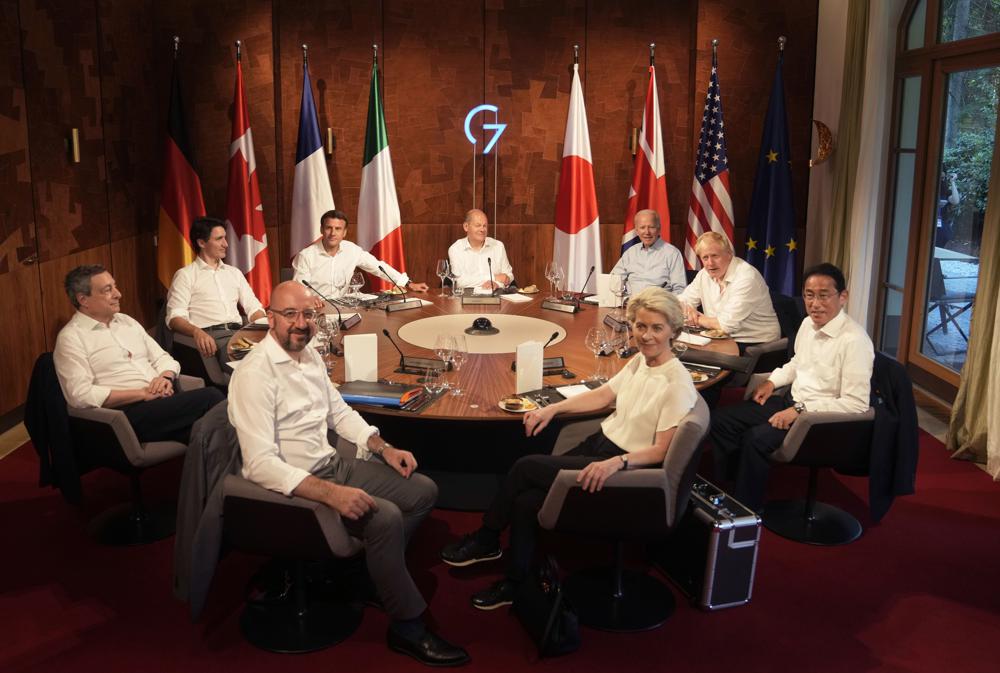 President Joe Biden and Western allies opened a three-day summit in the Bavarian Alps on Sunday intent on keeping economic fallout from the war in Ukraine from fracturing the global coalition working to punish Russia's aggression. Britain's Boris Johnson warned the leaders not to give in to "fatigue" even as Russia lobbed new missiles at Kyiv.
The Group of Seven leaders were set to announce new bans on imports of Russian gold, the latest in a series of sanctions the club of democracies hopes will further isolate Russia economically. They also were looking at possible price caps on energy meant to limit Russian oil and gas profits that Moscow can pump into its war effort.
And following up on a proposal from last year's G-7 summit, Biden formally launched a global infrastructure partnership designed to counter China's influence in the developing world. The initiative aims to leverage $600 billion with fellow G-7 countries by 2027 for global infrastructure projects. Some $200 billion would come from the United States, Biden said.