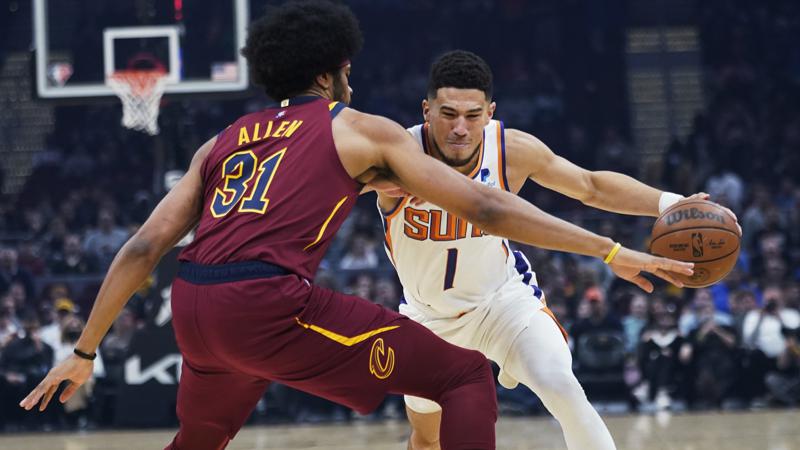 With the Suns' long winning streak in serious danger, Devin Booker and Chris Paul knew exactly what had to be done.
Phoenix's season is still rising.
Booker scored 35 points, Paul had 12 assists and made four free throws in the final 8.8 seconds, and the Suns extended their winning streak to 14 games by holding off the Cleveland Cavaliers 120-115 on Wednesday night.
Phoenix's streak started with a win at home over Cleveland on Oct. 30, which came after a 1-3 opening to the season for the defending Western Conference champions. The surge has also corresponded with allegations of racism and misogyny surfacing against Suns owner Robert Sarver.
"That's just coincidence," Paul said of the timing. "Our plan wasn't to start out 1-3. We've got a great group, a great locker room. I've never seen anything like it."
For nearly a month, the Suns have won in a variety of ways and Wednesday they improved the NBA's best road record to 7-1.