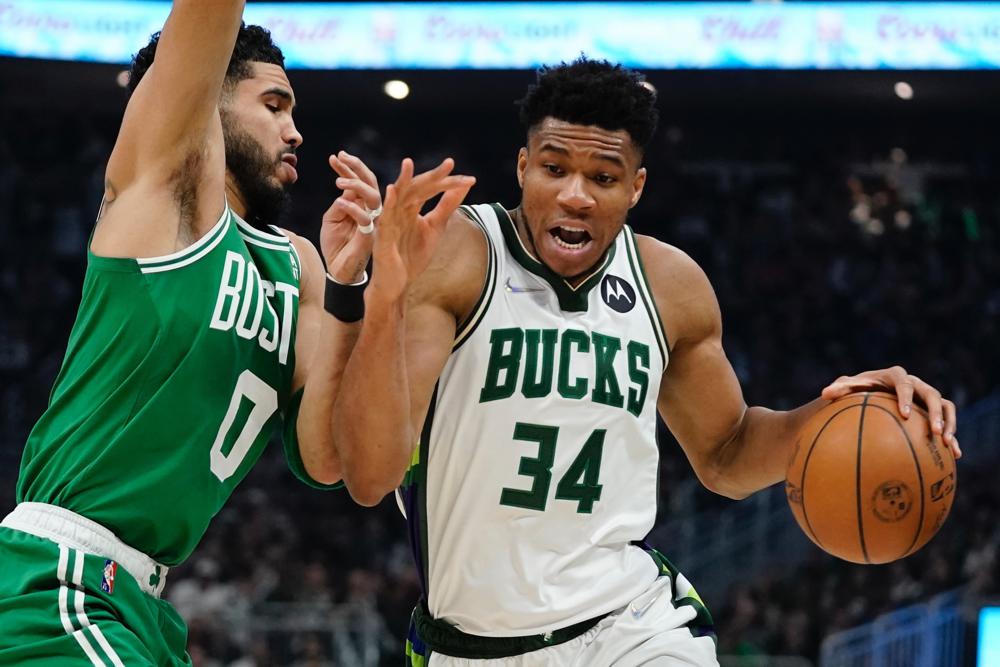 Giannis Antetokounmpo found a way to get better shots and recapture his peak form just in time to help the defending champion Milwaukee Bucks regain the lead in the Eastern Conference semifinals.
But it was the Boston Celtics' bad timing that made the difference in the end.
Antetokounmpo bounced back from a rare subpar performance by scoring 42 points and making the go-ahead basket with 44.3 seconds left in a 103-101 victory Saturday. The Bucks lead the best-of-7 series 2-1, with Game 4 on Monday night in Milwaukee.
"I know what my strengths are" Antetokounmpo said. "Just try to read what's in front of me and just play with my instincts. Sometimes I'm going to make the right play and sometimes I'm going to make the wrong play, but as long as I play within my strengths, we're going to be in a good place."
The victory wasn't secure until replays confirmed that Al Horford's potential tying putback –- capping a wild sequence after Marcus Smart intentionally missed a free throw — came just after the buzzer.