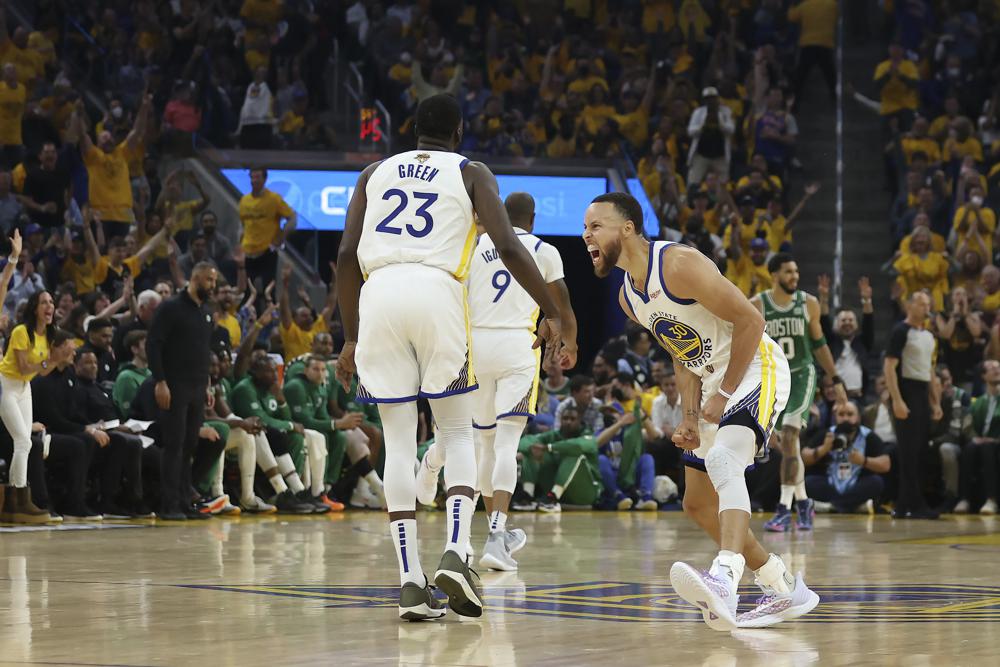 Once Boston's balanced roster of NBA Finals first-timers found a groove from long range, the determined Celtics delivered a memorable comeback and rallied past Stephen Curry and the Golden State old guard.
Jaylen Brown fueled the late charge and scored 24 points, Al Horford hit six 3-pointers, and the Celtics rode the most lopsided fourth quarter in NBA Finals history to a 120-108 victory over the Warriors in Game 1 on Thursday night.
Horford finished with 26 points and the Celtics outscored the Warriors 40-16 in the final 12 minutes after trailing by 15 points late in the third quarter. The 15th-year big man, who turns 36 Friday, played in 141 previous postseason games, most ever before playing in the NBA Finals.
"I felt like the guys kept finding me time after time. Also Derrick White hit some tough shots there, too," Horford said. "I was just getting the looks, knocking them down. That's that."
Boston made its first seven tries from long distance in the fourth and wound up 9 of 12 beyond the arc in the period as almost everybody got involved in the 3-point flurry. Jayson Tatum was the lone Celtics regular who struggled offensively, finishing 3 for 17, though he did have 13 assists.