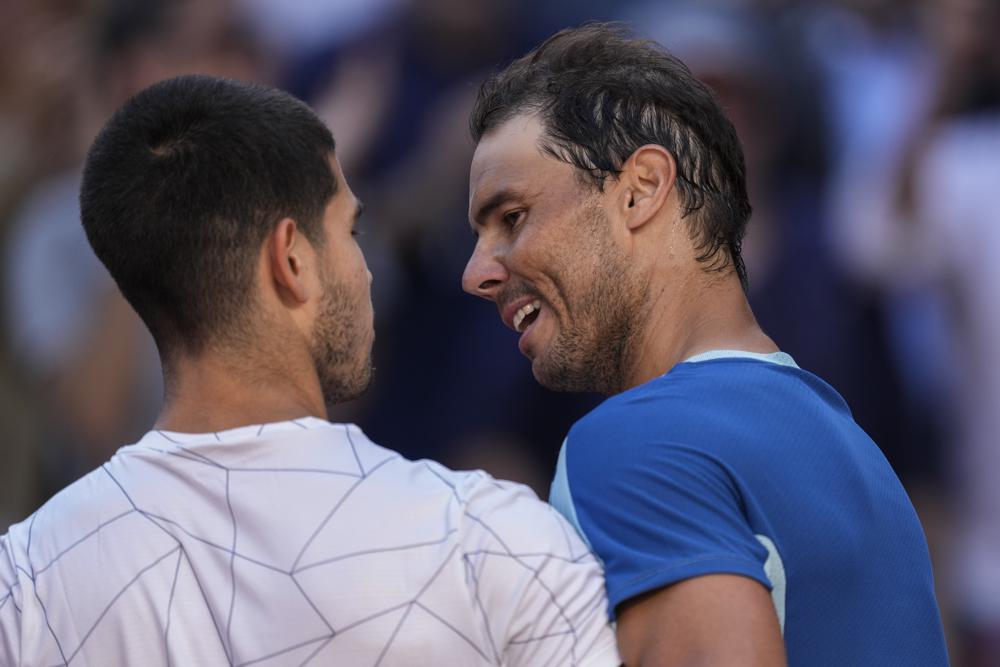 This time, the Spanish player being celebrated on center court wasn't Rafael Nadal.
The loud cheers from spectators at the Caja Mágica in Madrid were, instead, directed at the teenage sensation considered the Spanish successor to the all-time great Nadal.
In a clash of generations, 19-year-old Carlos Alcaraz overcame an injury to defeat his idol 6-2, 1-6, 6-3 in the Madrid Open quarterfinals on Friday.
The teen recovered from a bad ankle twist early in the second set to earn his first victory against Nadal, marking what could be the beginning of a change of guard in Spanish tennis.
"It's obvious there's (a change in guard)," Nadal said. "He turned 19 yesterday, I'm almost 36 years old. If (the change) begins today or not, we will find out in the next months. I'm happy for him. He was better than me in several aspects of the game."
Nadal also was loudly supported throughout the match, and the five-time champion received a huge ovation as he left the court.