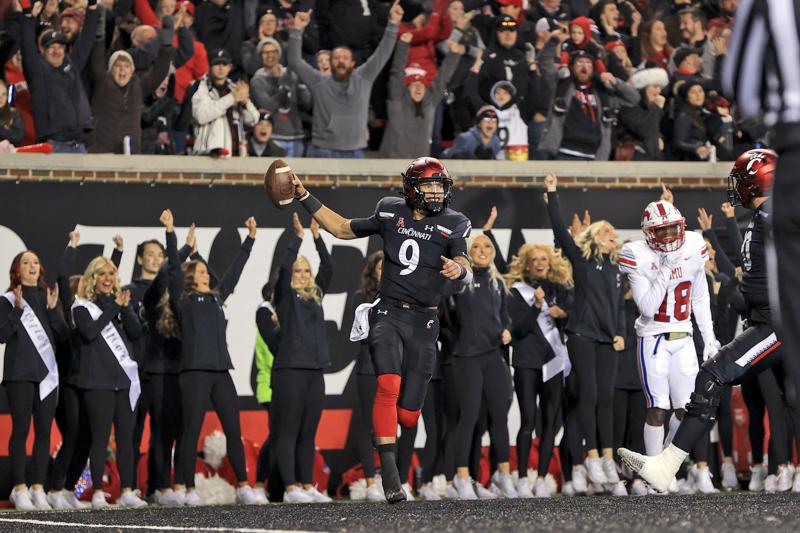 Cincinnati moved into position to make the College Football Playoff on Tuesday night, climbing a spot to fourth behind Georgia, Ohio State and Alabama.
A team from outside the Power Five conferences has never been selected for the semifinals in the previous seven years of the College Football Playoff.
Ohio State (10-1) moved up to No. 2 from fourth on the strength of a lopsided victory against Michigan State, and Alabama (10-1) slipped back a spot to three. Oregon's loss to Utah cleared space in the top four and Cincinnati took it, moving up one spot.
Heading into the final full weekend of games, one loaded with playoff and conference championship implications, Cincinnati (11-0) has a realistic path to a playoff spot no matter what happens around the Bearcats.
"We keep trying to stress to our guys we have a ways to go," Cincinnati coach Luke Fickell said in an interview with ESPN. "The recognition is well deserved."