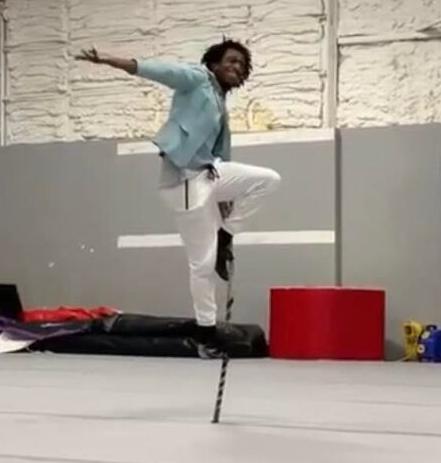 When you think about Christmas, the circus probably doesn't come to mind.
Circus Louisiana may just change that with its "Legends of Christmas" show this weekend at the Manship Theatre, 100 Lafayette St.
Showtimes are 2 p.m. and 7 p.m. Saturday. Tickets are $30 at manshiptheatre.org.
We caught up with Circus Louisiana Director David Gabel to find out more about the show.
What is Circus Louisiana all about and how long has it been around?
Circus Louisiana was formed in the summer of 2018. Its goal is to promote circus arts in Louisiana and to help give Louisiana circus artists opportunities to perform. We want to make everything more fun!
A full theatrical Circus Louisiana show tells a story while displaying multiple circus disciplines. "Legends of Christmas" will be displaying aerial silks, aerial sling, juggling, unicycling, duo trapeze, aerial dance, acro staff, breakdancing, lyra, dance trapeze, ignis poi (these are amazing), circus prism and partner acrobatics. It is a full show.