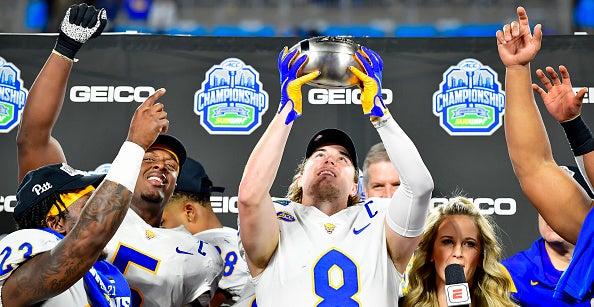 The 2021 college football season revealed the sport's best when the final CFB Playoff rankings surfaced Dec. 4. Alabama, Michigan, Georgia and Cincinnati battle it out for the top prize in the game once the final four teams face off, but what about the overlooked programs that did not make the CFB Playoff and deserve some notoriety?
Some of the teams on this list even won their conference championship games but still deserved a little more respect after the regular and bowl seasons ended. The programs were judged on successful seasons and how they overcame slow starts or bad losses to have solid years.
Teams such as Baylor are not on the list due to a high ranking in the final CFB Playoff rankings — the Bears received plenty of attention. At the same time, there is a mix of Power Five and Group of Five schools in this top 10.
The Cougars finished No. 13 in the final CFB Playoff rankings at 10-2 but since they are an Independent, they did not get as much attention this season with two losses. Notre Dame knocked on the door of a playoff spot but BYU quietly had one of its better seasons.