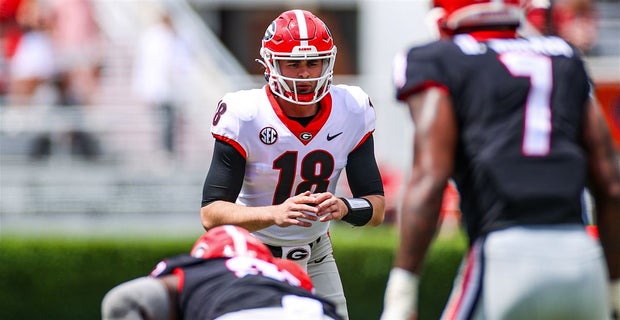 The 2022 college football offseason buzzed with transfers, but some will have more of an instant impact than others. The Late Kick with Josh Pate broke down five of the more intriguing names to know, including three quarterbacks and two wide receivers.
"I think we've talked a lot about Caleb Williams," Pate said. "I think we've talked a lot about Quinn Ewers. These are big names, and they'll be talked about plenty more. We're not done with them.
"But the transfer portal is such an integral part of the sport now. It's the most popular thing. … What I wanted to do tonight was draw your attention to some names that are going to be factors on teams that could play for something very important down the stretch this year — and I don't think you've heard a lot about them."
Pate: "It didn't work out at USC. He transfers to Georgia. He started last year. People kind of forget that.