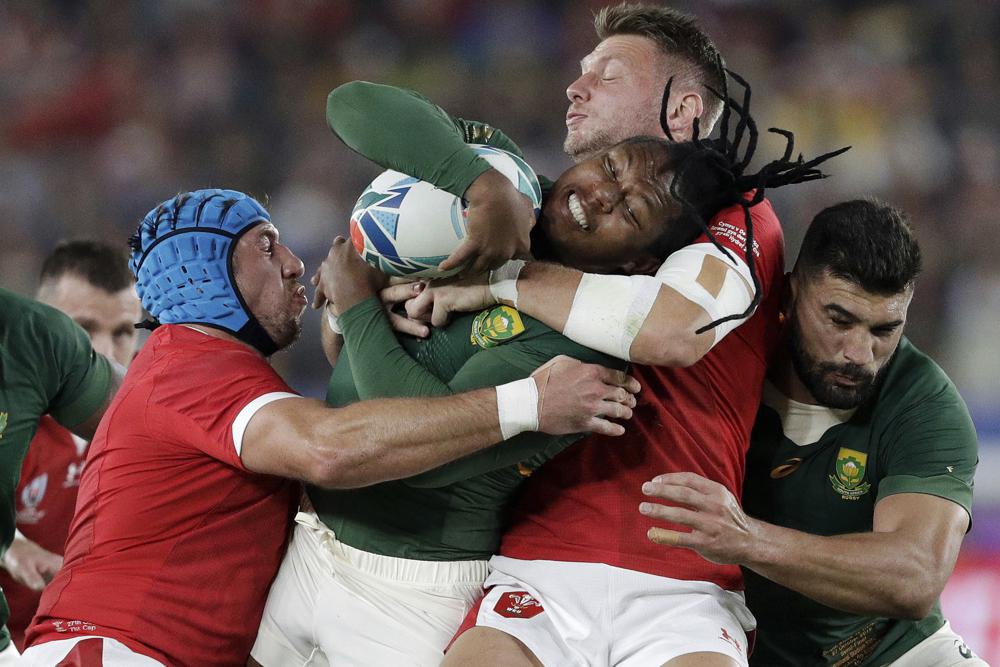 The United States has landed another World Cup.
Before you start celebrating or making travel plans, a couple of caveats:
It's still more than nine years away.
And, uh, it's the Rugby World Cup.
The sport that most Americans have only the vaguest of knowledge about — hey, doesn't it sort of resemble football, just without the pads, helmets or forward passes? — will bring its biggest event to this country in 2031 (along with the women's version in 2033).
While the Rugby World Cup ranks only behind the Summer Olympics and soccer's World Cup in some corners of the planet, that's certainly not its place in the U.S.
Quick, who is the reigning world champion? Where will the next Rugby World Cup be played?
Even with nine years of lead time to develop the game and build up interest, it's hard to see how rugby ever carves out more than the tiniest of niches in the American sporting scene.
But some folks are ready to take on the challenge.