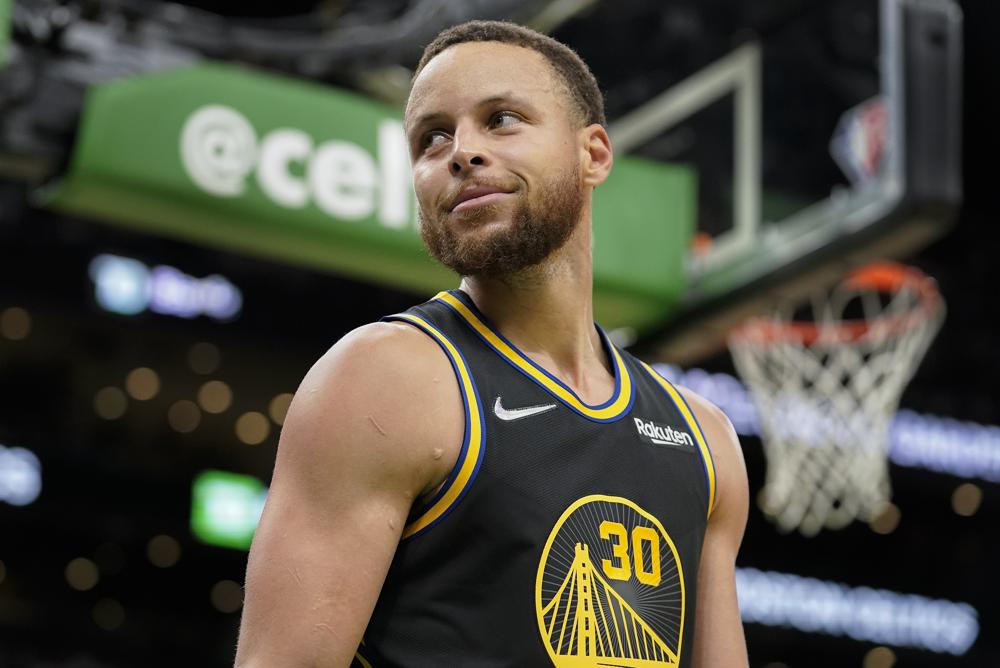 He stomped his feet, waved his arms, flexed his muscles and talked back to the crowd.And Stephen Curry also made baskets. Plenty of those, too.
In a demonstrative and dominating performance that was one of the best of his postseason career, Curry scored 43 points to lead the Golden State Warriors to a 107-97 victory over the Boston Celtics in Game 4 of the NBA Finals on Friday night, sending the series back to San Francisco knotted at two games apiece.
Two nights after shaking off a foot injury in a Game 3 loss, the two-time league MVP stomped and shot his way to his third-highest scoring total in the postseason, adding 10 rebounds and making a pair of baskets during a 10-0 fourth-quarter run that turned a four-point Boston edge into a 100-94 Golden State lead. It was the second-most points he's scored in the NBA Finals.
"The heart on that man is incredible," Warriors guard Klay Thompson said. "The things he does, we kind of take for granted at times, to go out there and put us on his back. We've got to help him out on Monday."