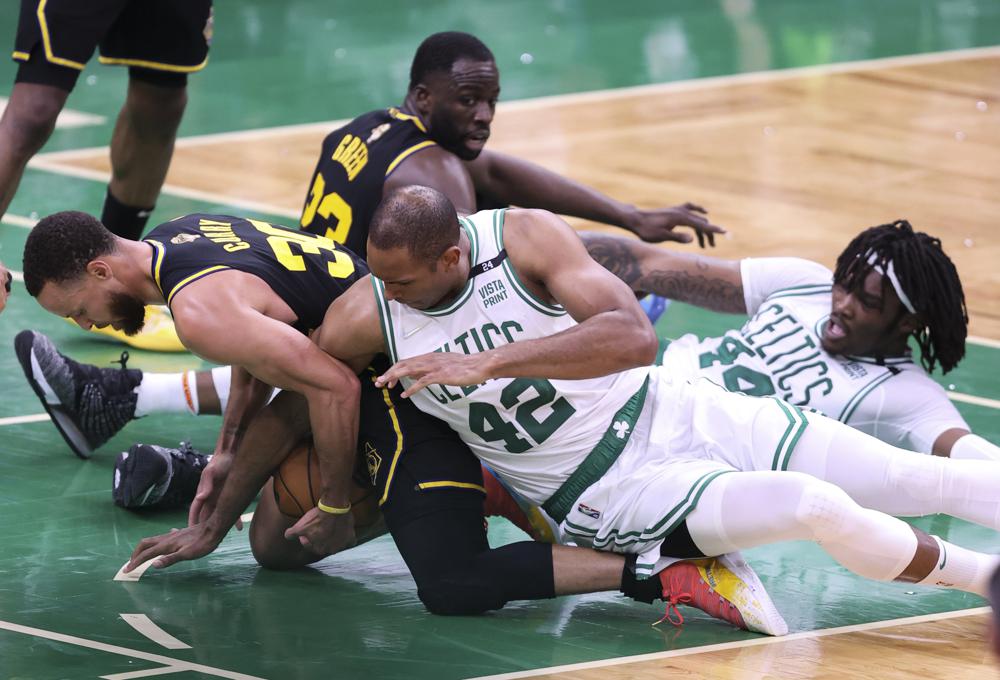 Even as he lay on the court, with 240-pound Celtics center Al Horford on top of his recently recovered left ankle, Stephen Curry knew what was wrong.
And as soon as he stood up and took a few steps, he knew he would be OK.
"I'm going to play. That's all I know right now," the Warriors star said on Thursday, a day before Golden State will face Boston in Game 4 of the NBA Finals.
"I know exactly what it is," said Curry, who hurt the same ankle on a similar play in a late-season game against Boston. "I guess (there's) comfort knowing I've been through it before, but also you would rather not have to deal with something like that at this point in the season."
Curry wound up at the bottom of a pile Wednesday night as players from both teams dove for a loose ball late in the fourth quarter. Teammate Draymond Green said he heard Curry scream in pain, but the Warriors star remained in the game until coach Steve Kerr sent in the bench trailing by 14 with two minutes left.