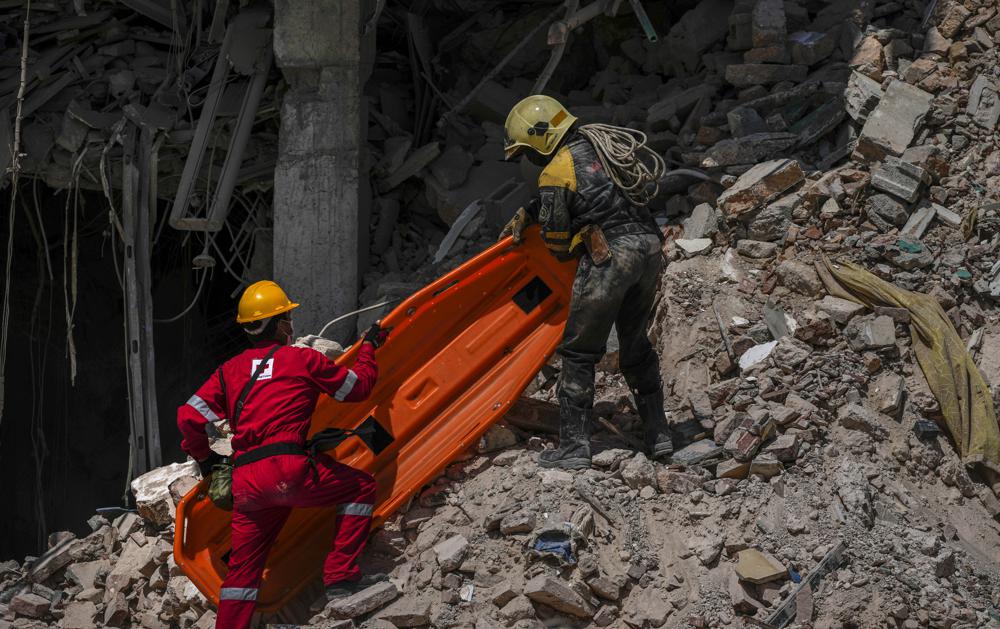 Relatives of the missing in Cuba's capital desperately searched Saturday for victims of an explosion at one of Havana's most luxurious hotels that killed at least 27 people. They checked the morgue, hospitals and if unsuccessful, they returned to the partially collapsed Hotel Saratoga, where rescuers used dogs to hunt for survivors.
A natural gas leak was the apparent cause of Friday's blast at the 96-room hotel. The 19th-century structure in the Old Havana neighborhood did not have any guests at the time because it was undergoing renovations ahead of a planned Tuesday reopening after being closed for two years during the pandemic.
On Saturday evening, Dr. Julio Guerra Izquierdo, chief of hospital services at the Ministry of Health, raised the death toll to 27 with 81 people injured. The dead included four children and a pregnant woman. Spain's President Pedro Sánchez said via Twitter that a Spanish tourist was among the dead and that another Spaniard was seriously injured.