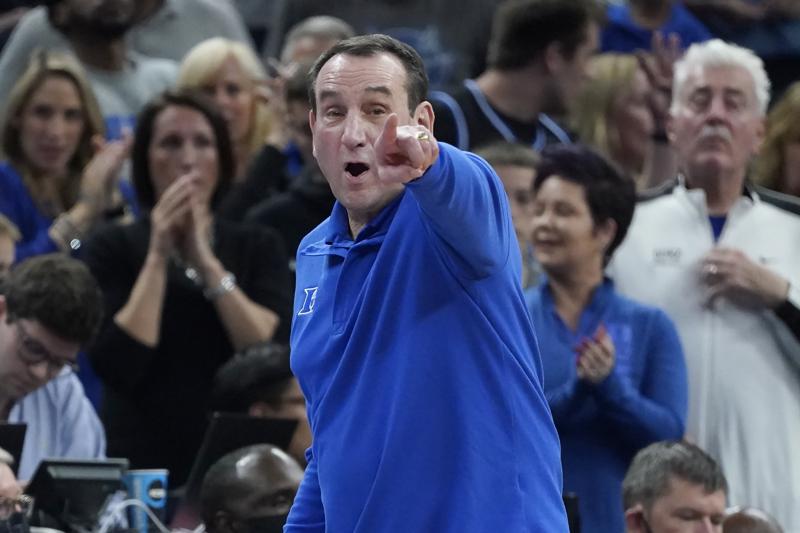 Mike Krzyzewski has spent more than four decades at Duke telling his players what to do, with championship-level results.
With his Hall of Fame career in danger of coming to an end, Krzyzewski let his players dictate the game-closing defensive strategy of switching from an uncharacteristic zone defense into Duke's famous man-to-man.
The key defensive stops and two late baskets by Jeremy Roach moved Krzyzewski within one win of his record-setting 13th trip to the Final Four in his farewell season with a 78-73 win over Texas Tech on Thursday night.
Krzyzewski said the players came to him during a late timeout like a "Catholic boys' choir," asking in unison for the switch to man that led to three straight stops and turned the game in Duke's favor.
"With this team they're so young and they're still growing," Krzyzewski said. "Whenever they can own something, they're going to do it better than if we just run it. When they said that, I felt they're going to own it. They'll make it work, and that's probably more important than strategy during that time. So that's the way I looked at it."