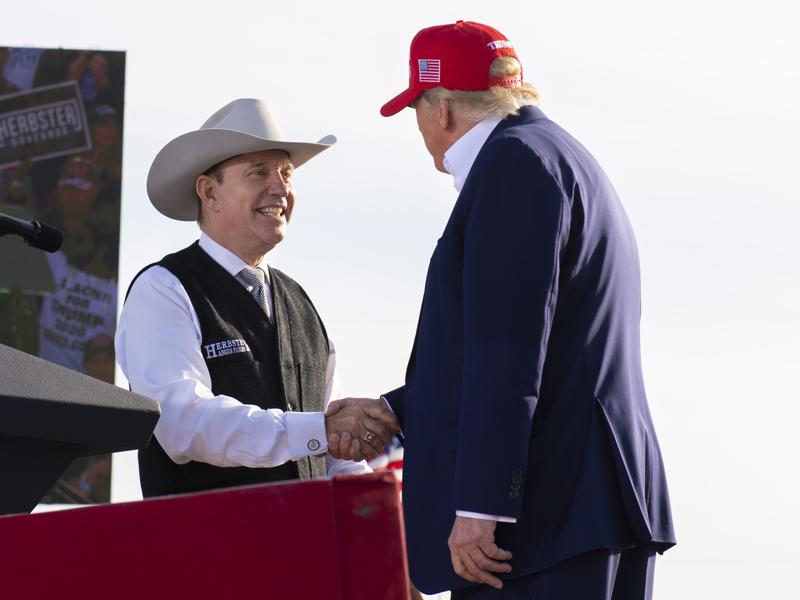 Nebraska Republicans will pick a nominee for governor Tuesday in a bitter primary race that was upended in recent weeks after a leading candidate endorsed by former President Donald Trump was accused of groping at least eight women over the last few years.
Charles Herbster, a businessman and cattle breeder who has denied the allegations, is in a nine-way GOP primary to replace Republican Gov. Pete Ricketts, who's prevented by term limit laws from running again. Other leading candidates include Jim Pillen, a veterinarian and hog farm owner endorsed by Ricketts, and state Sen. Brett Lindstrom, an Omaha financial adviser who gained traction recently with a surge of money and support from the city's Republican mayor.
The winner will emerge as a strong favorite in November's general election in Republican-dominated Nebraska. State Sen. Carol Blood is the top candidate for the Democratic nomination for governor.