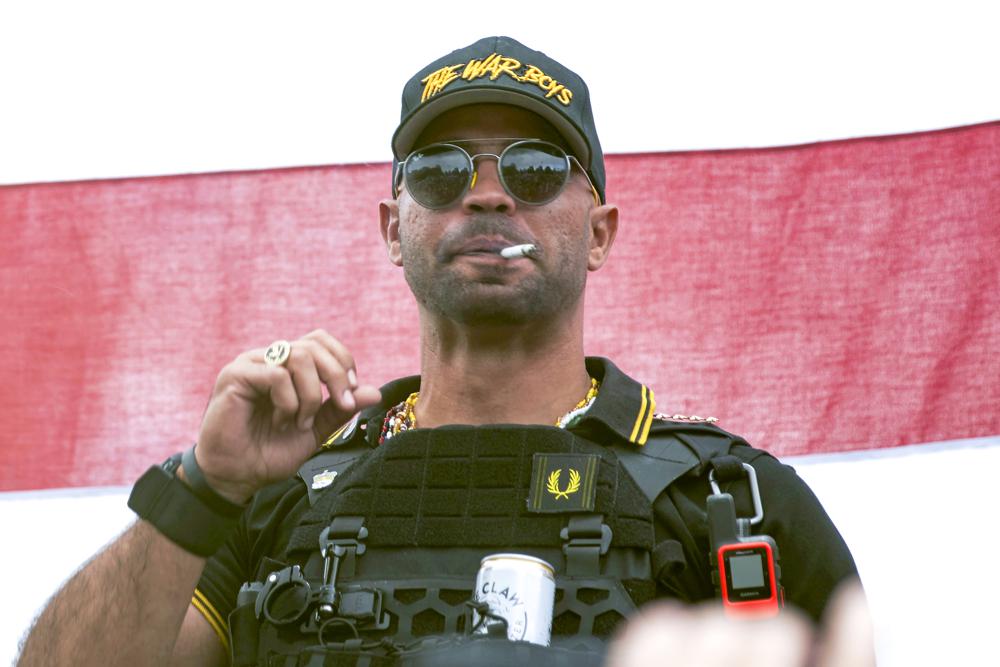 The former top leader of the Proud Boys will remain jailed while awaiting trial on charges that he conspired with other members of the far-right extremist group to attack the U.S. Capitol and stop Congress from certifying Joe Biden's presidential victory, a federal judge has ruled.
Henry "Enrique" Tarrio poses a danger to the public that cannot be mitigated by home detention and banning him from using social media, U.S. District Judge Timothy Kelly said in an order issued late Friday.
Tarrio, a South Florida resident, has been jailed since his arrest on March 8, a day after his indictment on charges including conspiracy. A federal magistrate in Miami previously ordered his pretrial detention.
Tarrio and other Proud Boys leaders used encrypted channels, social media and other electronic communications to plan and carry out a plot to storm the Capitol on Jan. 6, 2021, and interfere with the congressional certification of the Electoral College vote, according to the indictment.