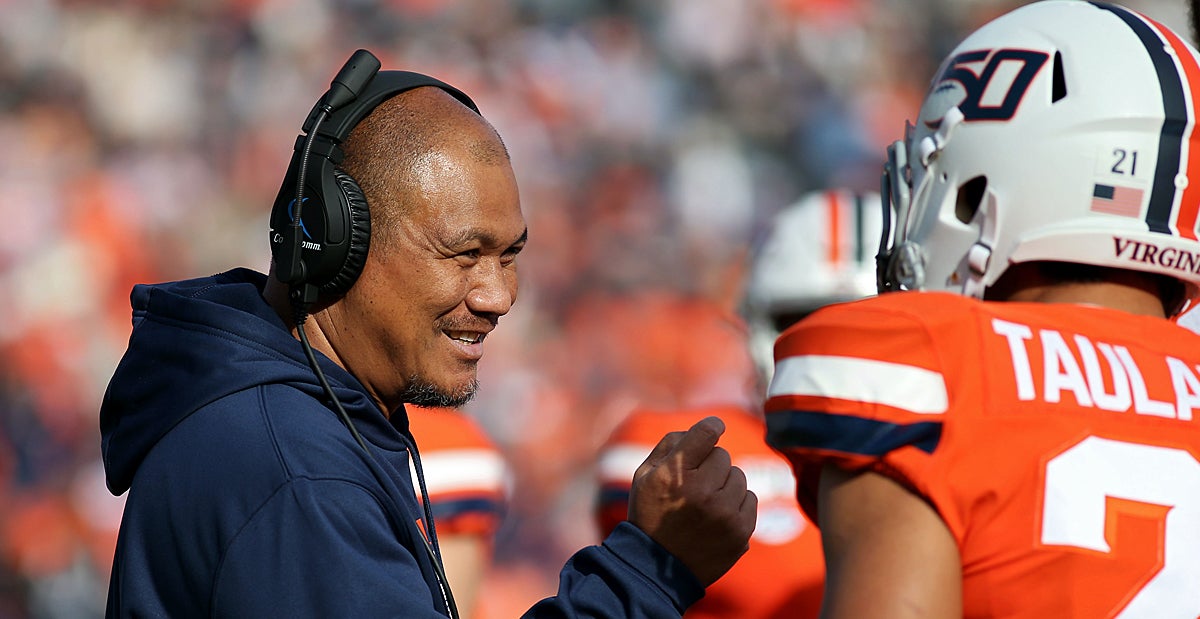 New Virginia head coach Tony Elliott is not retaining Mark Atuaia on his staff. Atuaia, who coached the tailbacks at Virginia for each of the past six seasons, took to Twitter with a message. He sent an emotional goodbye to Charlottesville and Virginia in the tweet.
"Indicative of today's culture, my time at UVA ended over a Zoom call an hour ago," Atuaia wrote. "Yet, abnormal circumstances will not dictate how I'll end my 6-year stint in Charlottesville – especially with Wahoo Nation. Indulge me for my last tweets as the RB coach at the University of Virginia. Thank you, Wahoo Nation, for enduring me these past 6 years. My motivation to do my best stemmed from my relationships with my brothers on the staff and the families that entrusted me with their sons. In return, you all were able to see the fruits of that love.
"My feelings for you, Wahoo Nation, can be summed up detailing my relationship with Ahmad Hawkins Jr. and I'll sign off with that. Ahmad Hawkins was there in FULL SUPPORT after we lost our first game to Richmond, when we beat VT in 2019, when we lost to VT this year.