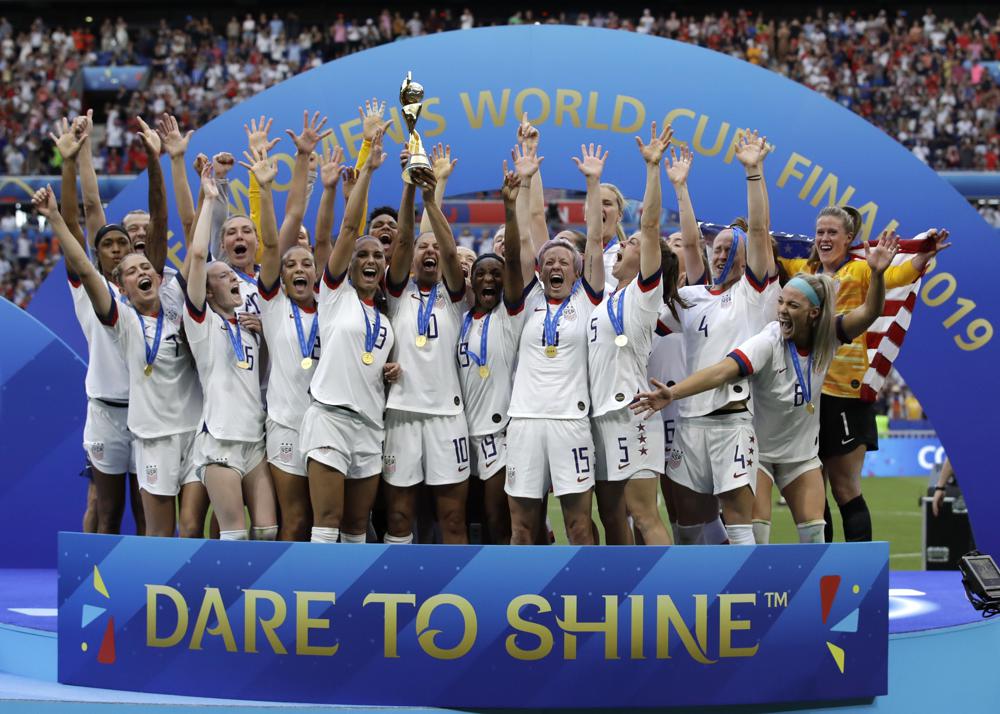 The U.S. Soccer Federation has agreed to pay its men's and women's national teams equally in a historic move that was years in the making.
The collective bargaining agreements announced Wednesday include identical pay structures and equal distribution of World Cup prize money, something that had been a major sticking point.
The men's CBA expired in December 2018 and the women's contract expired at the end of March, but talks continued after the federation and the women's team agreed to settle a gender discrimination lawsuit brought by some players in 2019. The settlement was contingent on the federation reaching agreements that equalized pay and bonuses between the two teams.
Those deals, which run through 2028, will likely have a far-reaching impact in the years to come.
HOW DID WE GET HERE?
In 2016, a group of five players — Alex Morgan, Megan Rapinoe, Becky Sauerbrunn, Hope Solo and Carli Lloyd — filed a complaint with the Equal Employment Opportunity Commission claiming wage discrimination by the federation.