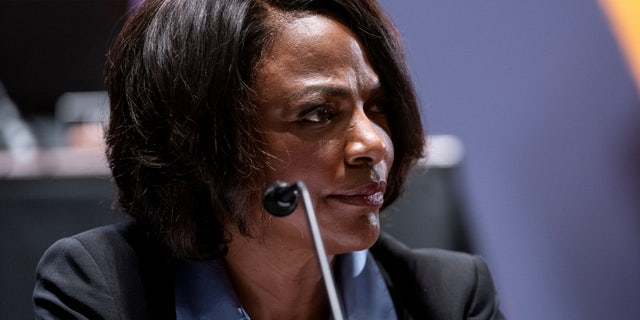 Florida Democratic Rep. Val Demings touted her Senate candidacy in a virtual event while remotely attending a congressional hearing, and a conservative watchdog group says that may violate House ethics rules.
Demings remotely attended a House Judiciary Committee meeting on April 5, while at the same time as the proceedings, she joined a over Zoom to promote her campaign for U.S. Senate, according to a complaint from the Foundation for Accountability and Civic Trust obtained by Fox News Digital.
"Not only was this incident an embarrassing moment for [Demings], and for the House, but a serious rules violation appears to be present as well," the complaint sent to the Office of Congressional Ethics states.
During the committee hearing on the Domestic Terrorism Prevention Act, Demings made use of the House's rules allowing representatives to attend proceeding remotely in order to reduce the spread of COVID-19. Demings voted on amendments, but a campaign video shows her apologizing for having to listen in to the Judiciary Committee so she could hear when it was her turn to respond to the roll call.