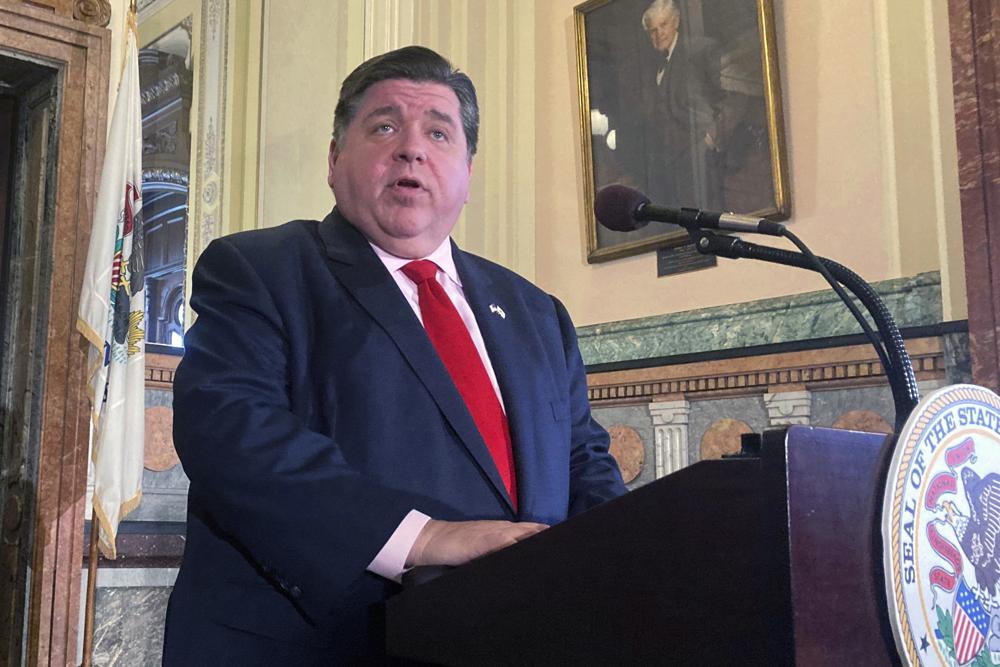 Illinois fuel retailers argued in a lawsuit filed Thursday that a requirement to post signs alerting consumers about a six-month freeze in the state motor-fuel tax unconstitutionally compels them to promote Gov. J.B. Pritzker's reelection campaign.
The Illinois Fuel & Retail Association and two large fuel distributors filed the lawsuit in Sangamon County Circuit Court against the Illinois Department of Revenue, its director, David Harris, and others.
At issue is a sign retailers must post on each fuel pump beginning July 1 as a result of the General Assembly and Pritzker freezing the motor fuel tax from its scheduled automatic inflation adjustment of about 2.2 cents per gallon. Originally proposed for a year, the law ends the freeze after six months.
A sign no smaller than 4 inches by 8 inches must report this and add, "The price on this pump should reflect the suspension of the tax increase."