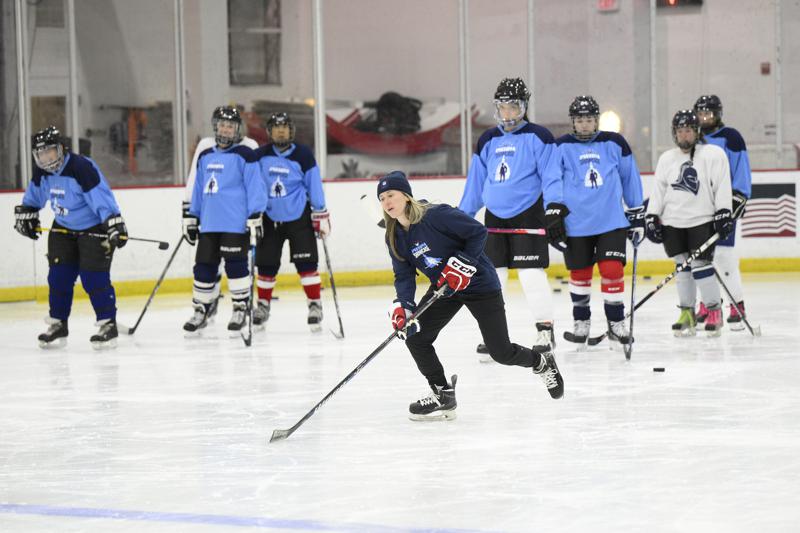 Megan Grenon stretched outside the rink before a rare showcase of women's hockey in the Washington, D.C, area when a young girl approached with her parents.
"Are you a hockey player? Are you playing today?" the girl asked.
"Yeah," Grenon replied. "Are you here to watch me?"
Grenon plays for Calgary with the Professional Women's Hockey Players Association, which has set a goal of establishing a sustainable professional league in North America after years without one. Grenon said she would be wearing No. 5 in white that day, and the young girl jumped up and down in excitement.
"You can cheer for me," Grenon said. "You can cheer for whoever you want."
Scenes like that are playing out more often across the country since the U.S. women's national team won gold at the 2018 Olympics and generated more exposure for the sport. There will be NHL playoff hockey starting next week in Dallas, Tampa, Nashville, Raleigh and Washington, D.C., where girls hockey has expanded over the past decade but still lags far behind traditional hotbeds like Massachusetts, Minnesota, Wisconsin and Michigan.