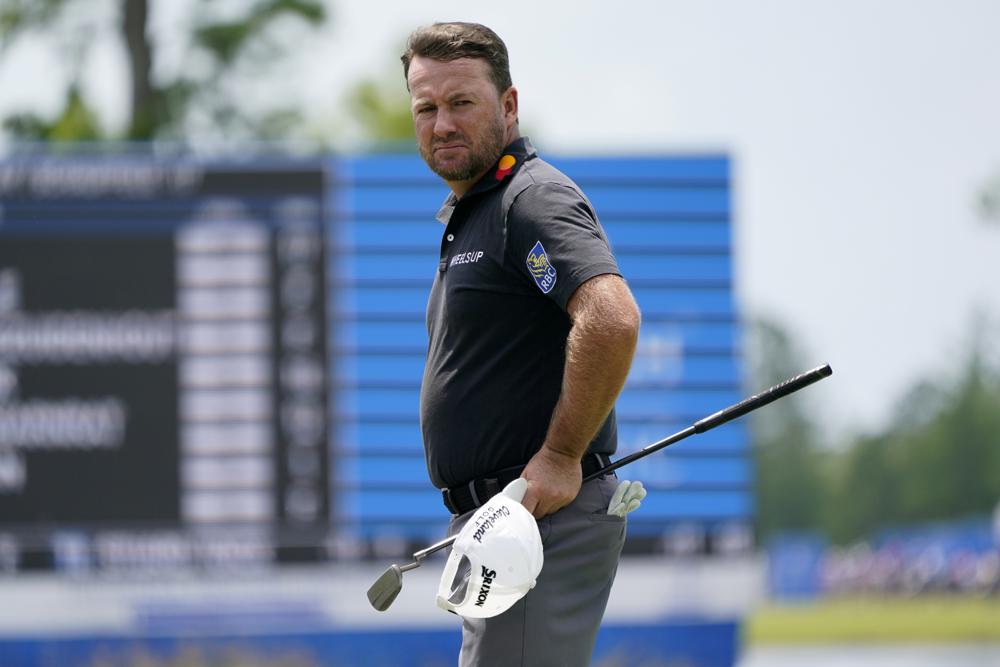 The stars of the new Saudi-funded golf league tried to fend off concerns on Tuesday about human rights abuses and signing up to accept hundreds of millions of dollars despite the risk of being banned from long-standing events.
After announcing he quit the PGA Tour to join the LIV Golf series, Dustin Johnson evaded questioning about the source of the $25 million prize fund for each event flowing from Saudi Arabia's sovereign wealth fund. The first LIV Golf Invitational is taking place outside London from Thursday.
Another former major winner — Graeme McDowell — was left at a news conference trying to publicly reconcile causing fractures in golf by signing for the rebel series that appears to be part of Saudi Arabia's attempt to reshape its image as a backer of lavish sports events rather than one associated with human rights abuses.
The Northern Irish golfer, who won the U.S. Open and Ryder Cup in 2010, did bring up the 2018 murder of Jamal Khashoggi in the Saudi consulate in Istanbul as a legitimate area of concern of joining a series he accepts is "incredibly polarizing" for the sport.