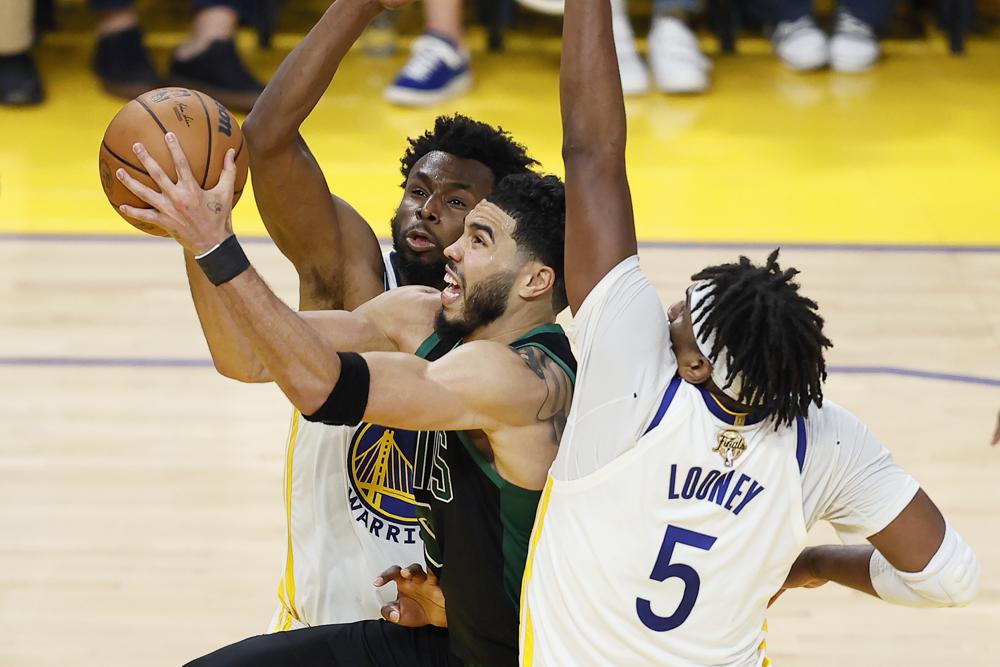 The wear and tear from back-to-back seven-game series seems to be taking its toll on the Boston Celtics at the worst possible time.
Tired legs have led to shots falling short down the stretch in back-to-back losses that have left the Celtics on the brink of elimination heading into Game 6 of the NBA Finals on Thursday night in Boston.
The Celtics missed 11 of 15 shots in the fourth quarter of a 104-94 loss to the Golden State Warriors in Game 5 on Monday night.
"I had a couple shots that were short," star Jayson Tatum said. "I just got to not fade as much. Use my legs. You're going to be a little more tired in the fourth than you are in the first quarter. You got to get your legs a little more under you on a couple of those shots. Give yourself a chance."
The Celtics are the 12th team in NBA history to win Game 7s in back-to-back series before the finals, with nine of the previous 11 losing their next series.