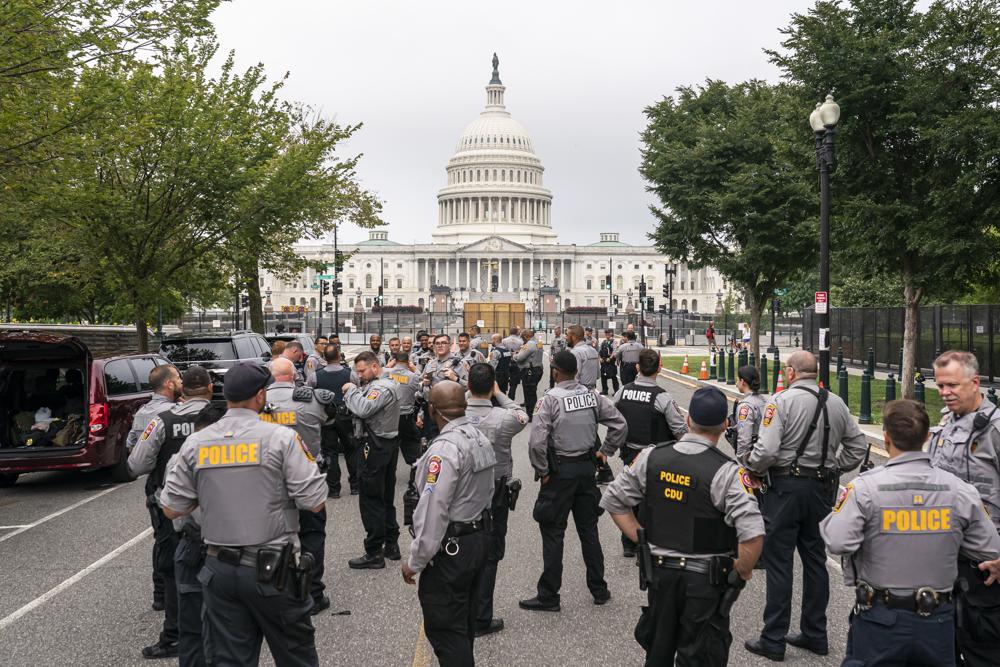 In the shadow of a fortified Capitol, a few hundred demonstrators turned up Saturday for a rally to support those charged in January's riot, but were vastly outnumbered by the media and a heavy police presence.
U.S. Capitol Police were taking no chances, with hundreds of officers brought into Washington in an effort to avoid a repeat of the pre-inauguration attack. The fence around the Capitol was put back up, the city police force was fully activated and Capitol Police requested assistance from the National Guard.
There were a few scuffles as the rally started and one person was arrested for carrying a knife, police said, but no major incidents were reported early on. Still, law enforcement officials remained on edge, concerned about the possibility of violent protesters and counterprotesters. Police were also preparing for the possibility that some demonstrators may arrive with weapons, though backpacks were allowed into the area and there were no checkpoints.