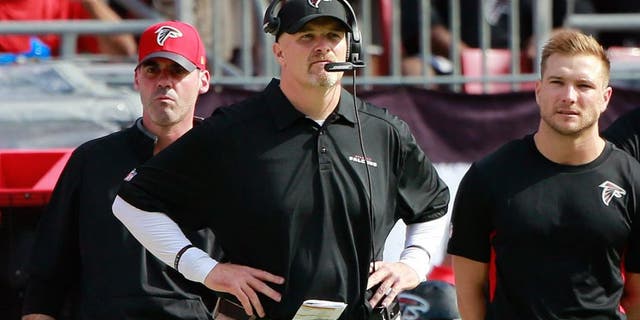 Dan Quinn has been drawing interest from several NFL teams with a head coaching vacancy, and he's even interviewed for a few of them. But from the sounds of things, he isn't going anywhere.
Instead, Quinn has informed rival teams he will stay on as the Dallas Cowboys' defensive coordinator for another season, per NFL Media's Tom Pelissero.
Quinn, 51, has actually interviewed for six of the nine vacancies since the end of the season. That included two interviews with the Denver Broncos, a team with which he was considered the frontrunner.
Prior to joining the Cowboys, Quinn was the head coach of the Atlanta Falcons from 2015-20. He led them to the Super Bowl in 2016, when they lost to Tom Brady and the New England Patriots after building a 28-3 lead.
During the season, Quinn said he wouldn't leave the Cowboys just for the sake of it.