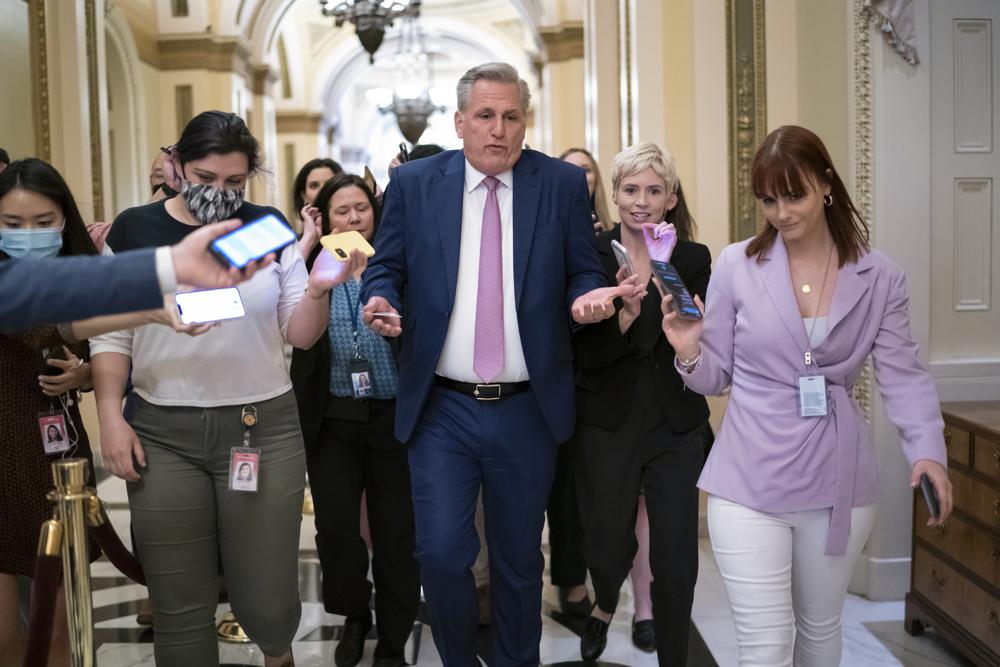 The Jan. 6 committee's remarkable decision to subpoena House Minority Leader Kevin McCarthy and other congressional Republicans over the insurrection at the Capitol is as rare as the deadly riot itself, deepening the acrimony and distrust among lawmakers and raising questions about what comes next.
The outcome is certain to reverberate beyond the immediate investigation of Donald Trump's unfounded efforts to overturn Joe Biden's presidential election victory. Fuming Republicans vow to use the same tools, weaponizing congressional subpoena powers if they wrest control of the House in November's midterm elections to go after Democrats, even at the highest levels in Congress.
"It's setting a very jarring and dangerous precedent," said Rep. Peter Meijer of Michigan, who was among the handful of Republicans who voted to impeach Trump over the insurrection.
On Friday, the subpoenas for McCarthy and the four other Republican lawmakers were served as the committee investigating the Jan. 6, 2021, attack on the Capitol is wrapping up its initial phase. Public hearings are expected to begin in June, and the panel is still determining whether to call Republican senators to testify.