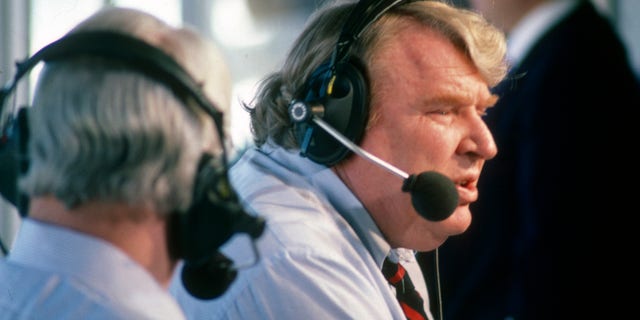 The late John Madden was a legendary head coach and broadcaster, but his "Madden Cruiser" was an icon itself as the bus traveled more than 80,000 miles every year to different NFL stadiums across the country.
Madden was most notably opposed to flying in a plane. He had lost people close to him in the tragic Cal Poly football team plane crash, so to counter his fears, Madden traveled around the country in a giant coach bus.
The custom bus came to fruition in the 1980s, and it had everything in it – a bed, a refrigerator, and a mobile office where Madden studied film.
"People used to say to me, 'It must be great coaching and traveling and seeing all the things you do,'" Madden said in an interview with SI.com back in 1990. "Well, I'd get on the airplane, and then I'd get off the airplane, get on a bus and go to the hotel. Then the stadium, then the airplane again. I thought I'd traveled all over, but I hadn't seen anything. You've got to be on the ground to see things."