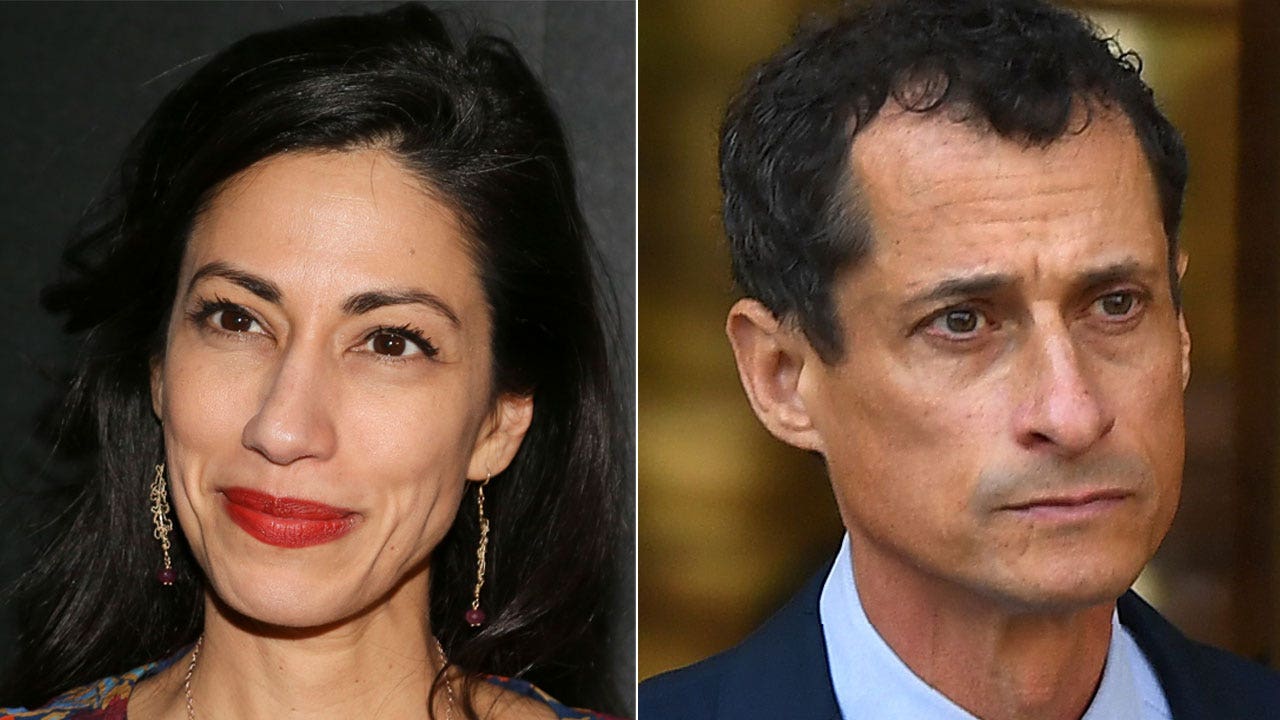 Former Hillary Clinton adviser Huma Abedin explained in a new interview why she stayed with ex-husband Anthony Weiner as long as she did, and what ultimately caused her to call it quits with the former congressman.
Abedin, who recently released her memoir "Both/And: A Life in Many Worlds," sat down with CNN's "State of the Union" in an interview that aired Sunday and revealed how she put up with Weiner's sexting scandals until she no longer could. Weiner infamously resigned from Congress in 2011 after it became publicly known that he sent a lewd image to a woman and he admitted to doing the same with several others.
Two years later when he was running for mayor of New York City, more pictures surfaced and he admitted to engaging in the same behavior at a press conference – with Abedin by his side.
"I didn't think it was right for him to go out on his own because I had encouraged him to run," Abedin said. She explained that she and Weiner both worked hard to keep their marriage together after the first scandal, and that she did not understand why he had done what he did.