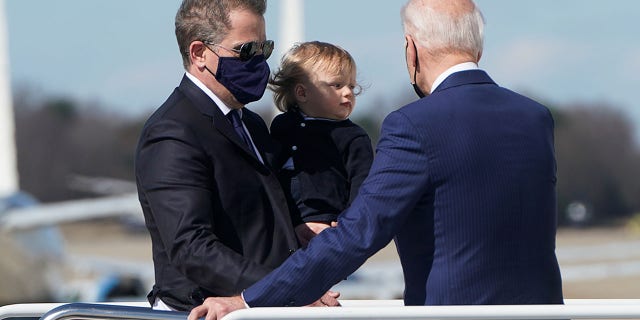 A new book about Hunter Biden's infamous laptop reveals that Hunter and his therapist exchanged text messages in 2019 joking about President Biden having dementia.
"Laptop from Hell: Hunter Biden, Big Tech, and the Dirty Secrets the President Tried to Hide" by Fox News contributor and New York Post columnist Miranda Devine hit the bookshelves on Tuesday, a little over a year after Biden's laptop was first reported on and censored by Big Tech.
A few months before Joe Biden launched his presidential campaign, Hunter Biden was exchanging text messages with Keith Ablow, his therapist and friend, in early January 2019. The book highlighted that Ablow and Hunter were discussing Democratic presidential candidates when Ablow said, "Your dad is the answer" and then later quoted himself, mockingly saying, "Any man who can triumph over dementia is a giant. Think what he could do for our nation's needed recovery."
"You're such an a–hole but that made me laugh out loud," Hunter Biden replied.