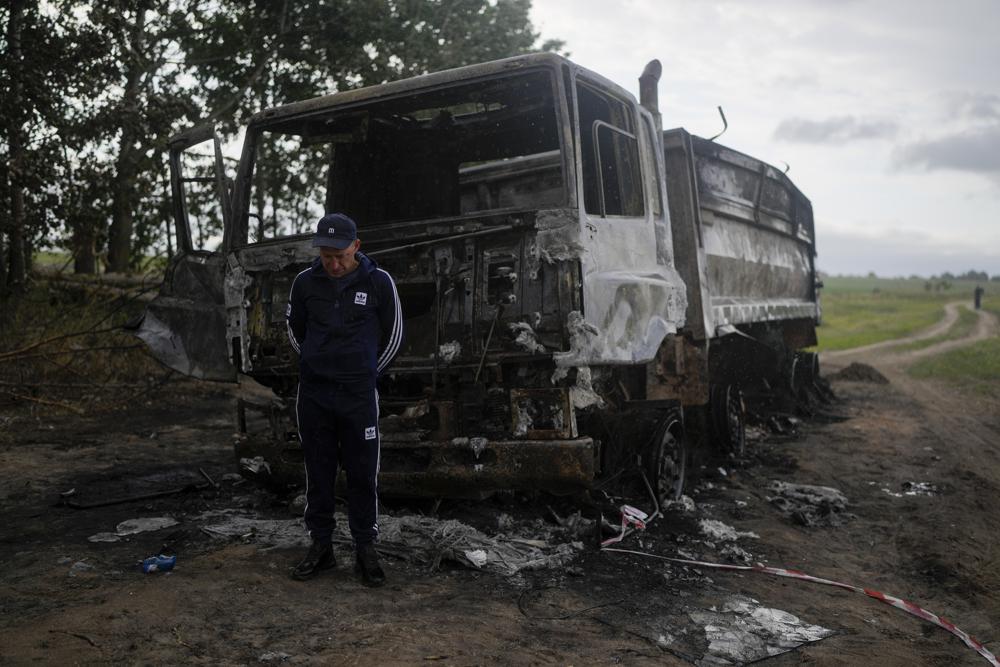 The truck driver had the radio on, his daughter's stuffed toy keeping him company, and was bouncing his lumbering vehicle down one of the innumerable dirt tracks in Ukraine that are vital thoroughfares in the country's vast agricultural heartlands.
Then the right rear wheel hit a Soviet-era TM-62 anti-tank mine. The explosion blew Vadym Schvydchenko and his daughter's toy clean out of the cabin. The truck, and his livelihood, went up in flames.
Astoundingly, the 40-year-old escaped with just minor leg and head wounds. Others haven't been so lucky. Russia's war in Ukraine is spreading a deadly litter of mines, bombs and other explosives. They are killing civilians, disrupting planting, complicating the rebuilding of homes and villages, and will continue taking lives and limbs long after the fighting stops.
Often, blast victims are farmers and other rural workers with little choice but to use mined roads and plow mined fields, in a country relied on for grain and other crops that feed the world.